Former Lakers Teammate Explains How Kobe Bryant Put Himself on the Same Pedestal as Michael Jordan
Published 04/20/2021, 7:30 AM EDT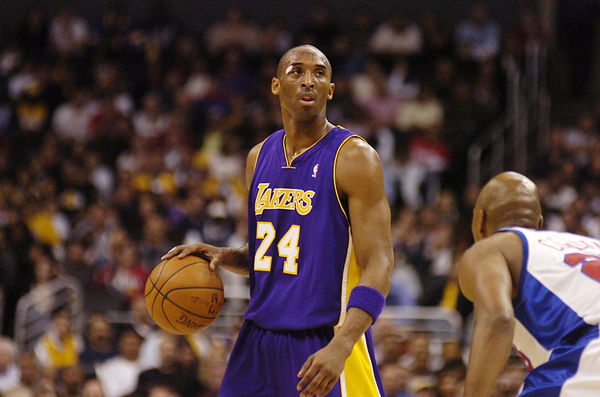 ---
---
Kobe Bryant was the epitome of greatness and his strive to win every step of the way is what made his career one of the best the NBA has ever seen. There isn't a day that goes by when the Los Angeles Lakers legend isn't missed. He consistently defied odds with his skills and was always held in high regard because of his work ethic.
ADVERTISEMENT
Article continues below this ad
However, some argue that Kobe's success also came greatly because of his teammate, Shaquille O'Neal. But being part of the NBA All-Star team 18 times, earning 15 All-NBA selections, and 12 selections in the All defensive teams was all Kobe, and there is nobody who can argue with that. It was his mentality that got him that far, and his former teammate Lamar Odom can corroborate that.
Kobe Bryant felt like he was better than Michael Jordan
ADVERTISEMENT
Article continues below this ad
Like every basketball player, Kobe too had someone he looked up to. Throughout his time in the league, he tried to take over the greatest of all time title from Michael Jordan. In fact, he was like MJ in many ways and everyone saw it.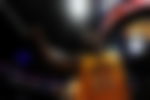 Kobe's grind never stopped, and he always achieved what he set his mind to. He joined the league in 1996, and within four years, he had earned his first NBA Championship. This was quicker than how long it took the two other candidates, LeBron James and Michael Jordan, who run alongside him in the GOAT debate.
Lamar Odom was part of the purple and gold and played with Kobe for seven seasons, during which time he added two NBA championships to his name.
In his recent appearance on the "All The Smoke" podcast, Odom revealed that Kobe always believed he was a cut above the Chicago Bulls legend.
ADVERTISEMENT
Article continues below this ad
"He said he was better than Mike… You gotta understand his drive," Lamar started off. "There ain't too many dudes that played in the NBA and that really mean it in their heart, like… 'I'm gonna be better than LeBron James.' And that's where he chased his whole life. To be just as good or mentioned with Michael Jordan."
Odom also reminisced about the time Kobe had outscored the entire Dallas Mavericks team with 62 points in the third quarter. It was one of the most impressive scoring performances in the NBA. And only and only Kobe could have pulled something like that off. If a player keeps himself on the same pedestal as MJ, what can he not achieve?
ADVERTISEMENT
Article continues below this ad
Read also- Why Did Nike's Kobe Bryant Sneaker Deal End? Is a New Partnership on the Horizon?