Former Lakers Teammate Explains How LeBron James is Very Much Alike Hall of Famer Bill Russell
Published 09/14/2021, 9:30 AM EDT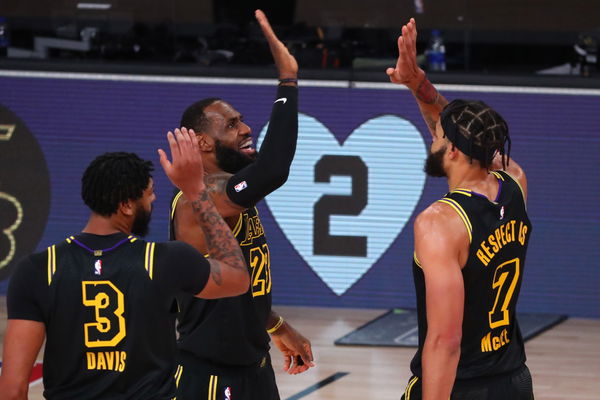 ---
---
GOAT conversations often end at who has the most championships. At least that's what most Michael Jordan fans use, to top an argument about LeBron James. But if that were actually the case, Bill Russell should have been part of these greatest of all-time conversations. Winning 11 NBA championships, the most ever by any player, is probably a record that will remain unbeatable.
ADVERTISEMENT
Article continues below this ad
The man who played for the Boston Celtics his entire 13-year career led the franchise to 11 of their total 17 NBA championships. I mean, who can top that? We often hear comparisons of a player of this generation to that of another, but not very often is a player of this generation is put on the same pedestal as Russell. However, that changed when JaVale McGee explained why LeBron is somewhat like the Celtics legend.
How is LeBron James is like an 11-time NBA champion?
ADVERTISEMENT
Article continues below this ad
JaVale McGee has had his share of success in the league, winning two titles with the Golden State Warriors. And then, he was also a part of the Lakers during the 2019-20 title run. He has played a significant role player in every team he has ever played for, while also getting a chance to be a teammate of great players like LeBron James. So, when he was asked about his experience, McGee didn't hold back at all.
"LeBron's pretty great. There's nothing you can really say about that," McGee started off. "I used to hear things like Bill Russell was a player-coach one year. And I was like, how are you a player-coach? How is that a thing? But after going to the Lakers, I understand how a player could be a player-coach."
He further explained, "When LeBron plays the game, he is thinking the game too and he's low-key thinking for two other players also. Like, 'Oh, you need to be there, we need to do this. If we don't win this series, we need to change this'. He's a major part of that. So, I definitely think he is more of a player-coach than a player when it comes to just the cerebral part of the game."
WATCH THIS STORY: Stephen Curry, Russell Westbrook and Other NBA Stars Who Have Dazzled at the Met Gala Over the Years
Can King James channel this greatness to help Lakers tie the Celtics record for most titles in the NBA?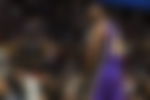 The Los Angeles Lakers are just one title away from tying the Boston Celtics' record of the franchise with the most championships. And if there is anyone who can help pull it off, it's LeBron James.
ADVERTISEMENT
Article continues below this ad
Like most fans, McGee also agreed that people take his excellence for granted. If there is anyone who gets the most hate in the NBA, it's LeBron James. And people celebrating on social media when the Lakers were eliminated from the playoffs in the first round last season, is the biggest example of that.
However, Bron has always used his hecklers as fuel for motivation. And with all the big moves that they've made this offseason, they are definitely a promising team to lift the Larry O'Brien trophy.
ADVERTISEMENT
Article continues below this ad