Former Lakers Teammate Explains What He Perceives From Kobe Bryant's Mamba Mentality
Published 01/13/2021, 9:05 AM EST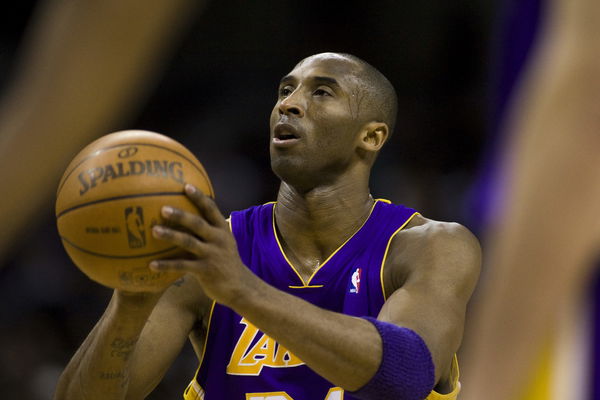 ---
---
And here comes another NBA player, talking about what Mamba mentality means to him. Wesley Johnson wasn't one of the very great players from the NBA. Although he had the body structure and athleticism that screamed the best, he could not translate that supposed perfection on the court. However, he was lucky enough to go through a part of his career with Kobe Bryant as his teammate.
ADVERTISEMENT
Article continues below this ad
Wesley Johnson's average career
Johnson was the fifth overall pick of the Minnesota Timberwolves in the 2010 NBA Draft. The man moved around plenty in the league. Two seasons after he was drafted, he was sent off to the Phoenix Suns. He sealed quite a few close games for the Suns but was once again traded to the Los Angeles Lakers the following year.
ADVERTISEMENT
Article continues below this ad
By the looks of it, Wesley seems like a person that was put on this planet to do nothing but play basketball. However, it seemed like he did not use his physical gifts to the best of their potential.
Most NBA fans wouldn't call him a star player, but was he an effective player for the Lakers? Well, they wanted to believe that he will be However, he was actually part of one of the worst rotations the Lakers ever had.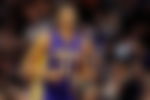 Defining the Mamba Mentality of Kobe Bryant
During Johnson's two-year stint with the team, Kobe Bryant was close to retirement, and the Lakers were slowly losing their charm. But the Kobe everyone knew never gave up and was doing his best to help them get wins.
ADVERTISEMENT
Article continues below this ad
Last year, Bryant passed away in a tragic helicopter crash along with his daughter Gianna and seven others. Ever since, the NBA world, from time to time, share their thoughts about Kobe and his mentality. This time it was his former teammate, Wesley Johnson.
In the interview, Wesley was asked what he thinks 'Mamba Mentality' actually means. He stated, "I think just embracing every situation head-on. For me, it's just being assertive, speaking on my behalf. I just think about there's really anything that you're feeling, second-guessing yourself, just how you really feel, I think you just go ahead and do it and deal with the consequences."
ADVERTISEMENT
Article continues below this ad
This was a rather unique take on Kobe's famous mentality. Although it won't be the last as he is gone but never forgotten. What do you think 'Mamba Mentality' is all about?