Former Lakers Teammate Reveals How Kobe Bryant's Brutal Honesty Brought Out the Best in the Team
Published 08/18/2021, 9:50 AM EDT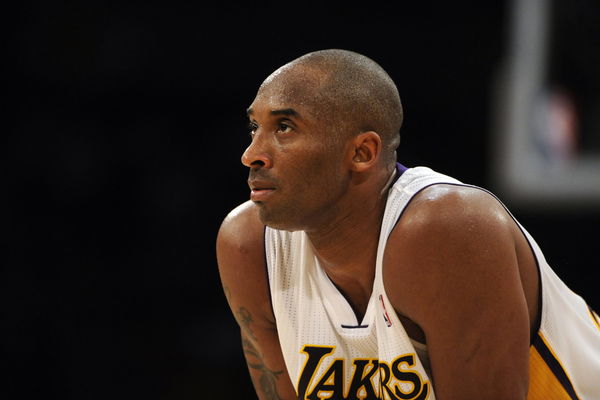 ---
---
After tragedy struck everyone in the NBA fraternity, including fans and viewers all over the world, that Kobe Bryant had passed away, a plethora of stories remembering him came gushing out of people's mouths. The Lakers legend died in a horrible helicopter accident that not only took him away too soon, but his daughter Gianna Bryant and seven others that were with him as well.
ADVERTISEMENT
Article continues below this ad
But the world decided to grieve by remembering all the great memories they made with Kobe. Or even reminiscing the little ways in which he inspired thousands of youngsters. However, there is still a lot unheard of, and one of them is Kobe being brutally honest about his teammates.
A ruthless Kobe Bean Bryant
ADVERTISEMENT
Article continues below this ad
For this story to make sense, let's look at the Lakers vs Boston Celtics face-off back in 2002. It was a game in Shaquille O'Neal was out for, and Kobe took 47 shots, making only 17 of them. So, when he was asked if he made the majority of the shots because Shaq wasn't there, Kobe refused.
He explained, "I felt like I had a better chance at making a shot 1-on-5 as opposed if my teammates were wide open."
But the story is incomplete. Then-Lakers teammate Brian Shaw revealed on NBC's Sports Uncovered Podcast about the events that transpired the following morning during practice. He said, "So we get back to L.A. and we're watching film, and Phil Jackson piped in the interview as part of the film session.
"And then said, 'how do you guys feel about what your teammate said about you?' And Rick Fox stood up and he got real emotional. He was like, 'Man, how do you think that makes us feel?' and was going off on Kobe. And Kobe just looked at him right in the eyes and said, 'Rick, you can get mad all you want, but that's really how I feel.'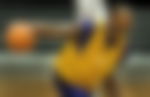 A sudden realization to Lakers teammate
ADVERTISEMENT
Article continues below this ad
Brian even emphasized what he felt after listening to Kobe's justification. "And so I had to kind of take a step back and in a weird way, it makes you feel like, you know what, if you gotta go in a fox hole with somebody, that's the mentality of a guy you want to have that feels that he can take everybody out by himself," he said.
This is something no one was oblivious to. Kobe's Mamba mentality was all about winning no matter what, although it had several definitions; it also meant focusing on what's most important. At that moment, they weren't his friends, but his teammates. So, he had to speak his mind and explain why he did what he did and said what he said.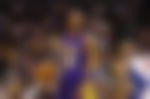 Every Kobe story makes people realize the gem we lost. What we can hope is that these stories never stop pouring in so that we can keep his memory alive.
ADVERTISEMENT
Article continues below this ad