Former Lakers Teammate Reveals the Two NBA Players Kobe Bryant Admired the Most
Published 01/25/2021, 4:59 PM EST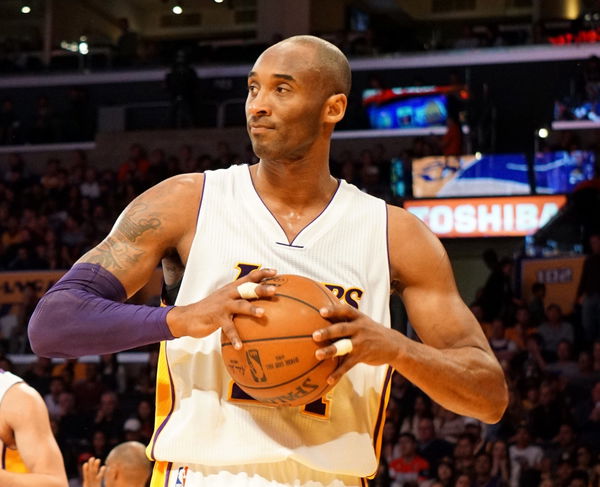 ---
---
On January 26th, 2020, when the NBA lost one of the best players ever in Kobe Bryant, the Lakers organization was shell-shocked. The impact Kobe had on the league and its fans is unparalleled.
ADVERTISEMENT
Article continues below this ad
With his death anniversary approaching, multiple players are opening up about their memories with the legend. Former teammate and 2-time NBA champion Metta World Peace a.k.a Ron Artest opened up about a particular conversation with Kobe Bryant.
MWP revealed Kobe talking about how impressed with two current NBA players; Steph Curry and Rajon Rondo. Artest said, "He was really big on Stephen Curry, talking about Curry leaving no stones unturned and Rondo. He really loved Rondo. Always talked about how smart Rondo was."
ADVERTISEMENT
Article continues below this ad
Artest also added, "I wasn't able to apply my conversations with him from watching Rondo, but I did apply some conversations from him then watching Curry after we spoke. He was really big on those two."
It certainly takes something special to be appreciated by a legend like Kobe Bryant. Steph Curry and Rajon Rondo certainly are. Curry is one of the best shooters NBA has ever seen. Rondo meanwhile is one of the most intelligent playmakers in the league.
Steph Curry opens up about first matchup against Kobe Bryant
Steph Curry made his NBA debut in the year 2009. Kobe and the Lakers were a Western Conference juggernaut and faced off against the Warriors in a pre-season game.
In a recent press conference, Steph Curry opened up about his first experience playing against Kobe in the preseason game.
ADVERTISEMENT
Article continues below this ad
He said, "One of my first preseason games down at the Forum my rookie year, we played against him, and I got switched onto him in an ISO situation, I'm scrawny, 170-pound rookie coming in, and the look he gave me was so damn disrespectful — it was crazy,"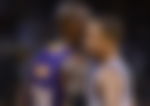 "That was kind of my welcome to the league moment, and from there, to the shot in preseason probably three or four years later, he gave me a little pat on the a– after I hit him with a 30-footer. But he's definitely inspiring in terms of his legacy."
ADVERTISEMENT
Article continues below this ad
Despite this incident, Curry and Dubs eventually won the game 110-91. This was unreal for Curry, who considered Kobe his icon since he was a kid.