Former Miami Heat Teammate Reveals How Dwyane Wade Has a Tinge of Michael Jordan in Him
Published 04/20/2021, 5:30 PM EDT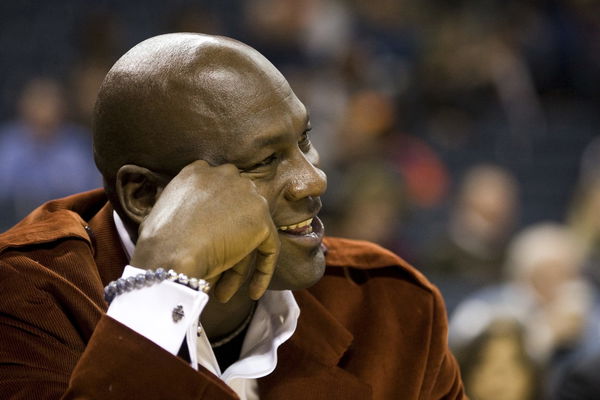 The Miami Heat have had some talented rosters through the decades. Just last season, they paved their way to the NBA Finals, but only to be sent back packing by the Lakers. But like every team, they have also had some players that are considered busts. Brian Grant is one of them, despite how much Miami spent to bring him in during free agency. Although his first season with them looked promising, it was downhill from there. But Grant did have the opportunity to be a teammate of Dwyane Wade. And Grant seems to think that Wade has some qualities that resemble Michael Jordan.
Dwyane Wade had the essence of Michael Jordan
Dwyane Wade is one of the Miami Heat's legends. He is also considered the mastermind behind bringing the 'Big Three' together , creating an unforgettable dynasty and landed championships. However, Wade was also often compared to Michael Jordan.
ADVERTISEMENT
Article continues below this ad
In his storied career, Wade's name is often mentioned alongside NBA's other great shooting guards like Kobe Bryant and Michael Jordan. So, in a recent interview with Wade's former teammate, Brian Grant, he talked about what he saw in Wade.
"I realized he had an attitude to win and conquer. Every time he got the ball, he went to the hole…" Grant told Michael Scotto from HoopsyHype. "There were a couple of games where he had some crazy moves and took off, and I knew he could jump, but it was almost Jordan-esque the way he got up so quick and dunked it."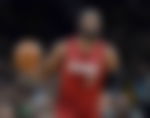 Is he still following MJ's footsteps?
ADVERTISEMENT
Article continues below this ad
Whether on or off the court, Wade has emulated Jordan very well. From being the dominant player that has played a vital role in grabbing multiple titles to also becoming a part-owner of the Utah Jazz, like Jordan owns a majority of the Charlotte Hornets, Wade has done it all.
However, fans would have been thrilled to have Wade be a part of the Miami Heat's ownership. Even though his playing days are over, he continues to inspire and impact his former team in his own way.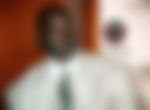 While some credit Wade to be the sole reason behind Miami's success back in the day, some think without Chris Bosh and LeBron James, it never would have been possible. What are your thoughts on this?
ADVERTISEMENT
Article continues below this ad
Read also- "Jordan's Here and He Wouldn't Pay": Dwyane Wade Reveals Michael Jordan Was Once Denied Entry to His Party