Former NBA All-Star Makes a Huge Claim About Shaquille O'Neal's Duo with Him As Opposed to Kobe Bryant
Published 04/01/2021, 9:50 PM EDT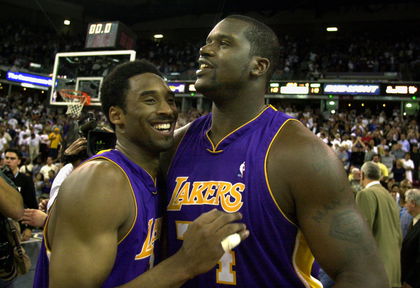 ---
---
Kobe Bryant and Shaquille O'Neal, despite their personal differences, achieved enormously in their years together. They put the Lakers back on the championship run after almost a decade of drought and showed what dual dominance meant. They took the baton from Michael Jordan and Scottie Pippen to revolutionize their own brand of basketball.
ADVERTISEMENT
Article continues below this ad
However, fans often like to think – what if Shaq had never left the Magic to join the Lakers? What if Orlando had anchored the Sharky Shaq from moving out? This newly painted picture would appear painful, at least for the Lakers, but beautiful for someone else. 
Shaquille O'Neal & Kobe Bryant vs Shaq & Penny Hardaway
ADVERTISEMENT
Article continues below this ad
Shaq and Kobe Bryant shook hands in 1996 and soon became one of the most dangerous duos to ever play the game. In their eight years of bitter-sweet togetherness, they lost three conference semis, lost a WC Final & an NBA Final, and won three consecutive titles.
On the other hand, Orlando Magic lost five first rounds in the same tenure. Shaq's movement from the Magic did not just harm the franchise, but also Penny Hardaway.
Anfernee Deon Hardaway (Penny) joined the Magic a year after Shaq. Soon, the star center in Shaq and the inspiring wing player in Penny took the league by storm.
They even achieved the impossible by defeating Michael Jordan's Bulls in the 1995 EC Semis. However, Shaq's shocking exit and a 1997 knee injury for Penny left everything in pieces.
In a recent interview, a 49-YO Penny reflected and explained what if Shaq had stayed in the Magic. He expressed, "Kobe, an unbelievable warrior, tested for greatness. Great player, up there as a GOAT as far as I am concerned. But yeah, if I would've stayed here, if Shaq would've stayed in Orlando, we would've at least had 1-2 championships."
Read Also – NBA Insider Reveals Shocking Details of Kobe Bryant's Beef with Lakers Teammate Shaquille O'Neal
Why did Shaq leave the Magic to join the Lakers?
Magic was only a toddler franchise when they brought in Shaquille O'Neal in 1992. The Big Shamrock became their starting center and soon lifted the Rookie of the Year trophy.
He was unstoppable and remained the same until his rookie contract expired. That was exactly when the Magic front office made arguably the greatest blunder in franchise history.
Notably, they owned Shaq's bird rights and had the power to exceed the cap to re-sign their own player. In fact, back in the day, prior to 1998, the CBA did not have any 'max salary' or 'luxury tax' provision. So, it was a no-brainer that the Magic would give Shaq everything and more to keep him in.
ADVERTISEMENT
Article continues below this ad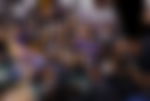 However, the Magic front office was living in its own dream world and offered just a $54 million 4-year contract. Shaq and his agents were clear that they would settle for nothing less than $20 million a year with an opt-out after three years.
But the Magic executives played the hardball and countered how Shaq's rebounding and defense weren't up to the mark.
ADVERTISEMENT
Article continues below this ad
That complaint, that low offer, and the mishandling of his free agency changed everything. The Lakers finally bought him and the rest is history. That one mistake perhaps led to dusk for the Magic and a Hall of Fame exclusion for Penny.