Former NBA All-Star Picks Michael Jordan as GOAT But Lauds LeBron James For His Achievements
Published 03/24/2021, 4:30 PM EDT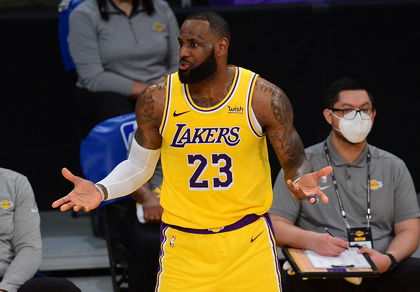 ---
---
The NBA community is filled with debates, both from the past and the present. How about a cross-timeline comparison? Well, that happens too, and the biggest of them all is the comparison between Michael Jordan and LeBron James. What does former player Dan Majerle have to say about it? 
ADVERTISEMENT
Article continues below this ad
There is a huge flaw when one discusses the greatness of Michael Jordan and LeBron James. A person who saw Jordan play in the 80s and the 90s will definitely say that the Chicago Bulls legend is the greatest ever. 
"When I was coaching that was a big conversation with our recruits because they're they've grown up LeBron fans and I'm a Michael Jordan fan," Majerle said. 
ADVERTISEMENT
Article continues below this ad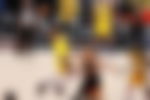 Majerle played in the NBA from 1988-2002 and has squared off against Jordan a fair number of times. However, there is another end to that spectrum. People born in the 2000s, or fans who began following the game during LeBron James' peak have just one answer, and you know what it is! 
Dan Majerle has respect for LeBron James, but will never betray Michael Jordan
Every mature basketball fan would learn to respect these two great athletes. MJ and LeBron might be two athletes from different timelines, but they've had a similar impact on the game. The league is now global, thanks to stars like Jordan, Kobe Bryant, and James. 
As for Dan Majerle, he understands the legacy that LeBron James has built over the years. The Los Angeles Lakers superstar had to overcome immense adversity as a youngster to get to where he is now.
"So you're never going to get me off that Michael Jordan's the best and I still think he is, but if LeBron continues to do what he's doing at this age and at the clip that he's doing it, I don't think there's going to be a conversation."
"I think he's going to have to be the best because he's been able to do what's it 18 years or something? It's unbelievable and he just keeps going he keeps getting better," Majerle said about LeBron James. 
ADVERTISEMENT
Article continues below this ad
But old habits die hard, don't they? 
"The guy's 6'8" about 260. The guy's huge. Michael was my size, 6'6", 220 or whatever. But with LeBron doing it that size it's amazing, but to me, Jordan will always be the best," Majerle asserted. 
This is just going to be a never-ending topic. There is never going to be an undisputed GOAT in basketball, but fans are free to express their views. Who do you think is the greatest? 
ADVERTISEMENT
Article continues below this ad
Read Also: Pelicans' Zion Williamson Surpasses LeBron James and Luka Doncic in Historic NBA Record