Former NBA All Star Would've Ripped Apart Michael Jordan and Scottie Pippen in His Prime Days, He Claims: 'Regardless of Who I Played Against..'
Published 06/16/2022, 9:44 AM EDT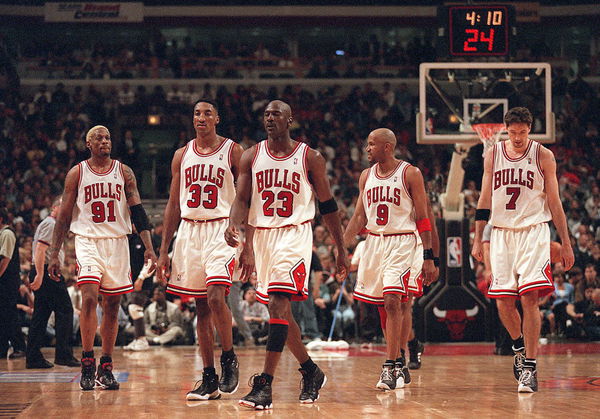 Grant Hill was once considered the "next Michael Jordan". His potential was off the roof. He played well for Duke and his start with the Detroit Pistons was electric. In the first six years of his career, he was one of the best small forwards in the league, but his ankle injury in 2000 derailed him. It haunted him till the end of his career.
He lost his edge and his drive to be the best. Hill couldn't achieve it all on the court despite the promise he showed. He has admitted to JJ Reddick that he indeed lost his edge after coming back from injury.
ADVERTISEMENT
Article continues below this ad
Hill said, "You know, regardless prior who I played against, I always felt like, 'Man, Jordan got to guard me.' Like, that was the mindset, you know. 'Oh Pippen, he's got to guard me.' And now, I'm just like, 'you put me in the corner, okay, I will go in the corner.' …I was just so grateful because I went through so much hell to get back. And so, it's a beautiful thing but you lose that edge…"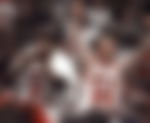 He admits that the tag of being the "next Michael Jordan" bothered him, but he leveraged it. Hill says that he could never have got all the brand deals if he wasn't considered the "next Michael Jordan".
Did Grant Hill become "the next Michael Jordan"?
ADVERTISEMENT
Article continues below this ad
Grant Hill is considered one of the greatest what-if stories in the history of the NBA. At the age of 28, he averaged 26 points per game, almost 7 rebounds per game, and 5 assists per game. But, an ankle injury that year kept him out for good. It continued to plague him for years.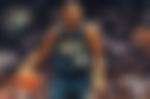 Hence, he underwent surgery in 2003, which led to life-threatening complications. Hill had to miss the entire 2003-04 season. In the 12 seasons following his surgery, he averaged 13.1 points, 4.7 rebounds, and 2.6 assists per game. Hill retired from the game in 2013. He ended up being a 7-time All-Star and won the Rookie of the Year in 1995 during his prime.
ADVERTISEMENT
Article continues below this ad
Watch this Story: WARRIORS VS CELTICS GAME 6 PREVIEW, PREDICTIONS, ODDS
Hill is now the co-owner of the Atlanta Hawks franchise and is now, at peace about how his career progressed after his injury. After all, he was considered the "next Jordan" which has elevated him to levels not seen by most players.