Former NBA All-star Reveals How Coach Kobe Bryant Worked His Daughter to the Level of Exhaustion
Published 01/26/2021, 10:04 PM EST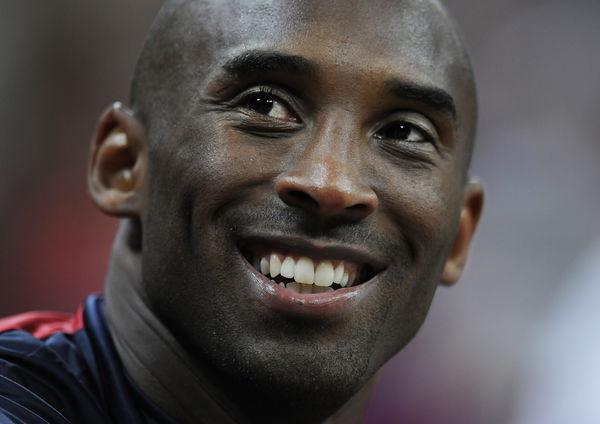 ---
---
Kobe Bryant was not just a legendary basketball player, but a bit of a superhuman too. Any attempt to create a replica of such an extraordinary being might be destined for failure. He was a successful athlete, a skilled businessman, an astounding visionary, and a passionate coach.
ADVERTISEMENT
Article continues below this ad
After retiring from the NBA in 2016, the Black Mamba took his hoop expertise to women's basketball. His daughter Gianna must have been the primary motivating factor in doing so, but he touched and changed the lives of many teenage girls. One of these girls was a former NBA All-star's daughter.
When Kobe Bryant coached his arch rival's kid
ADVERTISEMENT
Article continues below this ad
Zach Randolph came into the NBA just five years after Kobe and retired two years after the legend hung his sneakers. As a Blazers' 6'9" center, Zach competed against the Mamba many times. However, the dynamics of their relations changed when Kobe agreed to coach his daughter.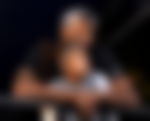 In a recent interview, Zach remembered, "She wanted to play, we're moving out here, and I reached out to Kobe and he's like 'come in, let's see how it goes, how she mixes with the girls'… She came in, fitted well. He worked her and believed in her. It was great, the learning standpoint, everything it's hotter, and just that Mamba mentality, and being confident, and being a winner."
But Kobe, being the virtuoso that he was, would demand nothing but greatness. So he ensured MacKenley knew where she was entering. He made her do the scary 16s, which meant running back-and-forth on the sidelines for 16 quick laps and then beating the circuit with better timing. 
Zach recalled, "He put MacKenley through a 16. She didn't know what a 16 was. So after practice, he got all the girls down there, they're shooting and doing whatever, he like 'Come on MacKenley, you gotta hit the sidelines.' She did it, it was her first time doing 16, and she was like dead. So I wasn't expecting that, I knew that was Mamba, but he got her in the best shape. When he talked, they listened. It was mesmerized by being coached by one of the greatest players to ever play this game."
The Black Mamba was more like a life coach than a basketball coach
ADVERTISEMENT
Article continues below this ad
The coach in Kobe Bryant was unlike any other conventional coach. He was compassionate, calm, understanding, and someone who would teach through actions. Many onlookers have now unveiled how great he was at coaching Team Mamba.
Zach also reminisced a short example of Kobe's dedication and revealed, "Taking his time out of retirement and spending… He was dedicated to them. Every one of them had a college they want to go to, and Kobe's like, 'you want to go here, you want to go there, that's what we're gonna do. We're going to get you there and they worked for it. That was his life from girls."
It was as if Kobe's other outstanding career was just beginning when the accident snatched him away. However, he could at least train a dozen girls who will surely scale the heights of WNBA success in the future.
ADVERTISEMENT
Article continues below this ad
Read also – WATCH: When Kobe Bryant Picked Novak Djokovic Over Roger Federer and Rafael Nadal