Former NBA Champion Addresses Whether Warriors' James Wiseman is Living Up to His Hype
Published 01/18/2021, 10:20 PM EST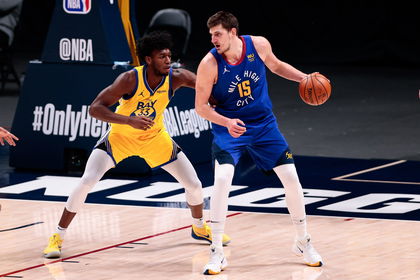 ---
---
Better than last season, but not good enough is the status of the Golden State Warriors so far in the 2020-21 campaign. After having a hectic offseason making sure that they had the best roster to fill in for Klay Thompson's absence, the Warriors are still struggling to make their way up in the West. The biggest question entering this season was their newly drafted James Wiseman. Has he lived up to the surrounding hype?
ADVERTISEMENT
Article continues below this ad
James Wiseman has a mind of his own
The second overall pick of the 2020 NBA Draft was the talk of the town. Making his way to one of the best franchises, he had a lot of responsibility on him. Some were sure he would live up to it, some had their doubts. Former champion, Robert Horry, also had his own opinion on this.
ADVERTISEMENT
Article continues below this ad
"Everybody always wants to talk about expectations. What are the team's expectations? What is Kerr's expectations?" started off Robert on ESPN's 'The Jump'. "He needs to just go out and just play his game. He is playing with three, one is out, but three dynamic players who've got rings, who've got All-Star appearances. So he just needs to sit back and learn."
Talking about Wiseman's qualities, Horry said, "I love that he's going on and still doing his thing. One of my favorite things is Vernon Maxwell always used to tell me in my ear, 'Do what you do. Do what got you here'. And that's what he's doing. He's just going out and playing his game. Not trying to be that guy or this guy, just being himself and doing what comes natural."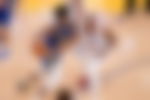 Can Wiseman hold the fort with Warriors' Steph Curry?
With two of their superstars out last season, the Warriors hit a wall. They were at the bottom of the Conference with just 15 wins for themselves. However, this helped them get the best pick in the draft this season.
Wiseman was one of the top prospects, showing the most potential. In fact, he was also compared to the likes of Chris Bosh, which is a huge compliment for a 19-year-old. So far, Wiseman looks like a good fit for them. He is averaging 11.3 points and 6.3 rebounds, and it looks like he is getting better with every game.
ADVERTISEMENT
Article continues below this ad
Golden State does not have the best supporting cast right now. With big changes, their chemistry still needs time to set in. However, Wiseman needs to do even better to help their sole superstar, Curry, who is carrying the team almost alone so far. Can the Warriors bring back their golden days without Klay Thompson?
ADVERTISEMENT
Article continues below this ad