Former NBA Champion Believes Draymond Green is 'Tripping' Big Time for Anointing Himself the Best Defender of All-time
Published 04/18/2021, 11:00 AM EDT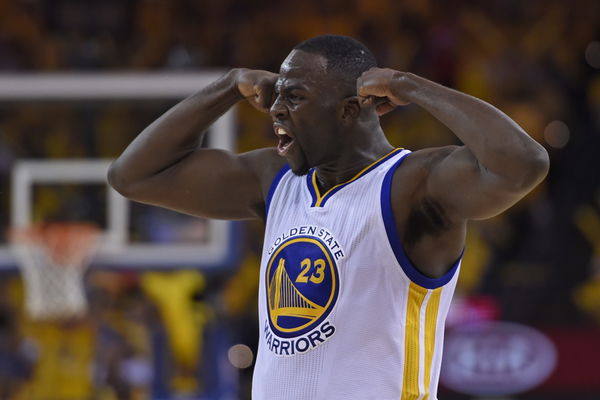 ---
---
Just a month ago, Draymond Green divided the general NBA community with an outrageous claim. He called himself the best defender of all time and kept a straight face while making this claim. This did not sit well, especially with the old folks.
ADVERTISEMENT
Article continues below this ad
Former Detroit Pistons star John Salley was made aware of Draymond's claim very recently. And he had a blunt response to offer.
"Yeah, he's tripping."
ADVERTISEMENT
Article continues below this ad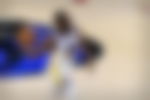 John Salley is not a disrespectful old head who likes to shoot down the younger generation. So, here he has a good reason for not agreeing with Draymond Green. It is because he played next to a rebounding machine who won the Defensive Player of the year multiple times.
"Dennis Rodman, Let's start with the guy who got an All-Defensive player; I don't know how many years. Made the All-Star game and all that without even putting the ball in the basket. So, let's start there."
Salley was himself a hound on the defensive end. During the 1980s and the 90s, there were quite a few NBA players who played with a chip on their shoulder.
"Alvin Robinson. I am going to a name to make these kids look them up. (He) was amazing. Gary Payton, the reason he was called the 'the glove'.
"John Salley will block your shot and get in your head and can guard somebody shorter than him and somebody 60 pounds heavier," he said to the interviewer's laughter.
How would John Salley's Pistons team react to Draymond Green?
ADVERTISEMENT
Article continues below this ad
Let's not take anything away from what Draymond brings to the organization. He can walk into the starting lineup of any NBA team and elevate their level on the court. So much so that Salley believes that his 'bad boys' Pistons team would trade for the Warriors star, even at his own expense.
"If it was the Pistons time now, we would trade for Draymond. I would probably be traded for them to get Draymond Green."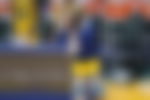 So, there's plenty of love for Draymond in the NBA community. Just not when he makes such blasphemous claims to further his stature in the game.
ADVERTISEMENT
Article continues below this ad