Former NBA Champion Believes LeBron James is the "Most Impactful Player" But Kevin Durant is Still Better
Published 07/19/2021, 9:38 AM EDT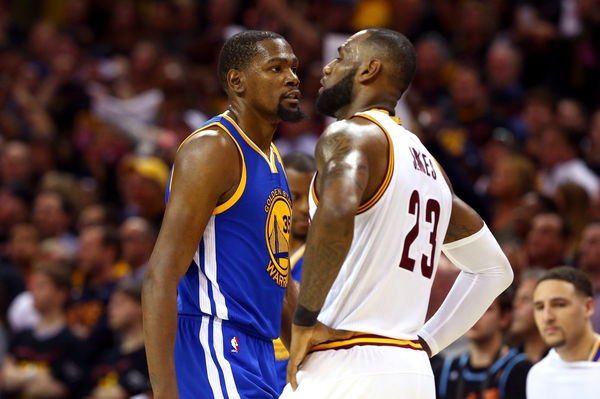 ---
---
LeBron James and Kevin Durant are two of the most decorated athletes in basketball at present. Back when they were at Cleveland and Golden State respectively, the two stars had some deadly duels. While LeBron James has the better overall statistics due to his longevity in the league, Durant has arguably been the best player over the past couple of years.
ADVERTISEMENT
Article continues below this ad
Read this story: How Michael Jordan Was the Worst NBA Drafter Ever
The LeBron vs Durant head-to-head
ADVERTISEMENT
Article continues below this ad
The duo share 6 NBA Championships amongst themselves, with 4 of them belonging to the Lakers star. When their sides have faced off, LeBron's side has come out victorious on 20 out of the 35 occasions. The last of these meetings was back in 2018, where the Los Angeles Lakers prevailed over the Golden State Warriors 127-101.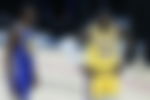 In the 2020-21 season however, Kevin Durant outscored LeBron James in the points department. The Brooklyn Nets Power-forward averaged close to 27 points, as against 25 points for Lakers' attacking prowess. Durant also carried his team to the Eastern Conference semifinal along with Kyrie Irving and James Harden, while the Lakers crashed out in the first knockout round to the Phoenix Suns. Over time, Durant has bridged the gap between himself and his counterpart.
Brian Scalabrine thinks Kevin Durant is the best in the NBA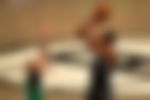 Upon being asked if LeBron James is still the best player in the world as of 2021, former NBA Forward 'White Mamba' Scalabrine took a little detour. While he did admit to James' impact, he did not necessarily agree that the No.23 was the best player.
ADVERTISEMENT
Article continues below this ad
"I think he [LeBron] is the most impactful when it comes to winning, but I do think Kevin Durant is probably the best player in the NBA," quoted the ex-Celtics player who is now an analyst. "But LeBron; if I had to write down a guy to win me a series or a game, LeBron would be the guy I'd pick. But it's a long season, he's getting up there in age, maybe he's the second best player."
ADVERTISEMENT
Article continues below this ad
Unfortunately, neither player could lead their side to success this season. In order to extend their claim to fame, the duo will go all guns blazing next year. Durant will fondly remember his days with the Warriors and use it as inspiration, whereas LeBron need not look that far behind in remembrance of his glory days.