Former NBA Champion Believes Nets' Kyrie Irving's Injury Is Karma for Stomping on Celtics Logo
Published 06/14/2021, 12:12 PM EDT

Follow Us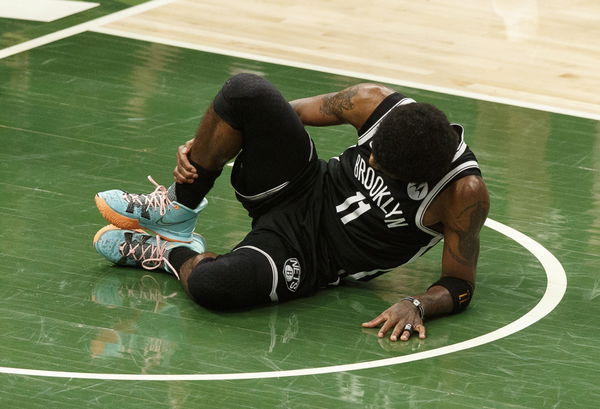 The Brooklyn Nets faced off against the Milwaukee Bucks yesterday in game 4 of the second-round series. Given that the Nets had a 2-1 lead in the series, a win for Kyrie Irving and Co. could have given the team all the momentum to clinch the series.
While the Bucks came out all guns blazing, the Nets saw two of their superstars in Kevin Durant and Kyrie Irving scoring some crucial points and keeping them in the game. But all of it changed in the second quarter. With 6:05 remaining in the second quarter, Irving was below the rim.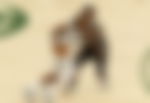 After a sleek pass from KD, Irving jumped and made the layup. But on his way down, the 29-year-old landed on Giannis Antetokounmpo's foot and rolled his ankle. Suffering from a right ankle strain, Irving missed the rest of the game as the Nets lost the game 107-96.
ADVERTISEMENT
Article continues below this ad
Celtics' Glen Davis comments about the latest injury to Brooklyn Nets' Kyrie Irving
The latest injury to Kyrie certainly became the major talking point of the night. While superstars like LeBron James wished Irving for a speedy recovery, former Celtics center Glen Davis' reaction certainly turned some heads.
In a recent post, Davis suggested that the latest injury was indeed karma for Irving's antics at the TD Garden.
The 34-year-old here is referring to the incident where Kyrie stepped up on the Celtics logo and stomped in the same. The 34-year-old also commented, "Karma is real. Energy is real no matter what you guys say."
ADVERTISEMENT
Article continues below this ad
He added, "That logo means something negative or positive. Ky wished that on hisself (sic). Energy is real, always have respect for other no matter if its (sic) a logo are (sic) not."
Be it karma or else, there is no denying the terrible timing of the injury. The Nets were already seeing one of their biggest stars in James Harden not playing for three games in a row and with Kyrie now suffering an ankle injury, makes matters worse for the Nets.
ADVERTISEMENT
Article continues below this ad
Steve Nash and Co. will hope that their superstar Kevin Durant can step up in Harden's and Irving's absence. Can the Brooklyn Nets still defeat the loaded Milwaukee Bucks with Irving's latest injury?
WATCH THIS STORY: From J.R.Smith to Erik Spoelstra: Teammates and Coaches That LeBron James Has Disrespected