Former NBA Champion Explains How the Milwaukee Bucks Can Avoid Defeat in NBA Finals Game 3 vs Phoenix Suns
Published 07/09/2021, 10:40 PM EDT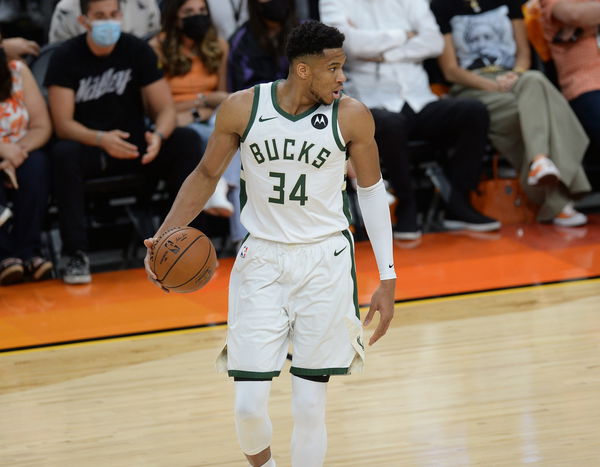 ---
---
Milwaukee Bucks are in a delicate situation, facing a possible 0-3 deficit and making it a one-sided final. The last time a team won the first three NBA Finals games was in 2018 when the Warriors washed out LeBron James' Cavaliers.
ADVERTISEMENT
Article continues below this ad
The Bucks, who were able to read the Hawks' offense so much better, are failing to replicate it against the Suns. If their performance in Game 2 is anything to consider, they seem to lack confidence, especially in the clutch moments. So how can Giannis Antetokounmpo ensure they get their first finals win?
ADVERTISEMENT
Article continues below this ad
Former NBA Champion cautions Milwaukee Bucks
In the Bucks' last last three games, one thing was common, the teams scoring exactly '118 points' won the game. Firstly, the deers eliminated the Hawks 118-107 and then took two (105-118 & 108-118) losses against the Suns. Perhaps 3x NBA Champion and then a 3-year Bulls head coach, Bill Cartwright, noted this pattern well. 
In a recent telephonic interview, the 63-YO expressed, "We gotta really admire both those teams and I really do because they did the things the right way during the course of the year. They stayed healthy, they played their guys… Now, it's just be them to figure out who's gonna play best in these last few games left in the season. The hardest thing about winning the championship is getting there. While you're there, let's go ahead and win. It's gonna be really interesting… How you're gonna play [indiscernible] defense, if you're gonna block, getting a rebound, get in a transition, if we see another 118 point game, it's bad news…"
Interestingly, it was only once, against the Nets, that the Bucks had allowed a score above 117 before the finals began.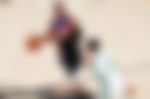 How can the underdogs stop the Phoenix Suns?
In their offensive and defensive ratings, both the Bucks and the Suns are neck to neck this season. However, in the last two games, it has been the Suns' offense that is bothering their opponents like nothing else. 
Game 2 saw Devin Booker dropping 7 threes in 12 attempts. He was especially lethal in the last quarter where he had no problem scoring over 7-footer Brook Lopez. Overall, the confident shooting of the Suns had them out-shooting the Bucks by 11 made threes. 
ADVERTISEMENT
Article continues below this ad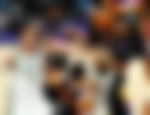 Apparently, with exception of Pat Cannoughton and Giannis Antetokounmpo, none of the deers showed a fire to grab rebounds and take chances. Khris Middleton looked rusty and under confident while Jrue Holiday stayed stuck in double teams.
If this pattern continues, Sir Bill Cartwright's concern can take a real shape. Do you see the Suns scoring 117+ in Game 3? Help us know in the comments below.
ADVERTISEMENT
Article continues below this ad
Watch this story – Best of Giannis Antetokounmpo and Devin Booker from Game 2