Former NBA Champion Blames Damian Lillard and Steph Curry for The Game Becoming Dominant in Three-Point Shooting
Published 03/11/2021, 11:07 AM EST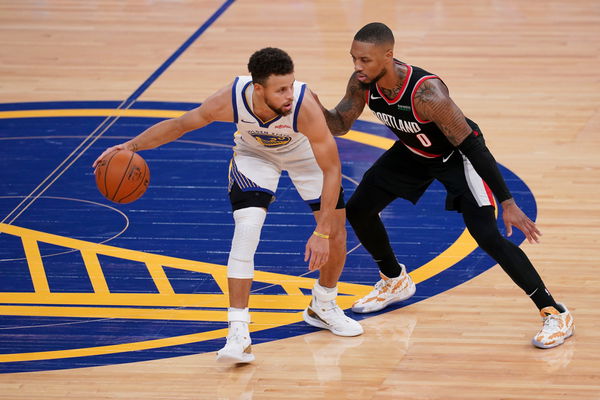 ---
---
The NBA has seen a change in trend over the past several years. There has been a surge in the number of three-pointers being taken, and this has some critics worried that this might be ruining what basketball was, filled with post-ups, mid-range jumpers, and dunks. In fact, seven-time NBA champion, Robert Horry, is blaming superstars like Damian Lillard and Steph Curry for this.
ADVERTISEMENT
Article continues below this ad
Dame and Steph Curry to blame?
Conventional basketball seems like ancient history now. There was a time when teams used to require just one or two sharpshooters on the roster. And now, there can be, and sometimes are, more than three-four of them on the court at the same time. In fact, every player now is expected to master the art of shooting from the arc.
ADVERTISEMENT
Article continues below this ad
With a sudden rise in the number of threes, ESPN conversed with 'Big shot Rob', who, back in his day, could shoot incredible threes. He was asked to comment on the volume of threes now, and how many threes are too many?
"I think for me, 30 is that tipping point," answered Horry. "For me, I am watching the game now and it's kind of like, 'Who is not a three-point shooter?' You have these bigs that cannot shoot threes and they're shooting threes."
He jokingly explained, "I know three is more than two, we learned this in preschool. But it doesn't really matter if you're 3 for 10 and you can't shoot it. Everybody thinks that's good. That is poor! If you're going to shoot 10 threes, you got to make at least 6. That means you're hot. And I blame Steph and I blame Damian… They've taken it to a whole new level."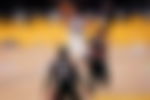 What does Horry want the game to be?
As per ESPN, 61 games in NBA history have featured 90+ three-point attempts (including playoffs). And 45 of these have been in the past two seasons. This crazy stat has people questioning how much basketball has evolved, but the debate is whether this is for the better or worse.
ADVERTISEMENT
Article continues below this ad
Horry stated his opinion and said, "The three-game has messed up the game because now everyone thinks they can shoot it. Go back to being Joel Embiid. You see what he's doing. I know he shoots a couple, but he's making his bread and butter in the paint."
What is your view-point on this matter? Should the game return to its conventional methods? And are Damian Lillard and Steph really responsible for this shift?
ADVERTISEMENT
Article continues below this ad
Read also- Blazers' CJ McCollum Speaks Up About Comparisons of Him and Damian Lillard With the Stephen Curry and Klay Thompson