Former NBA Champion Blames LeBron James for Letting The Game Against Pistons Go Into Overtime
Published 02/09/2021, 7:30 AM EST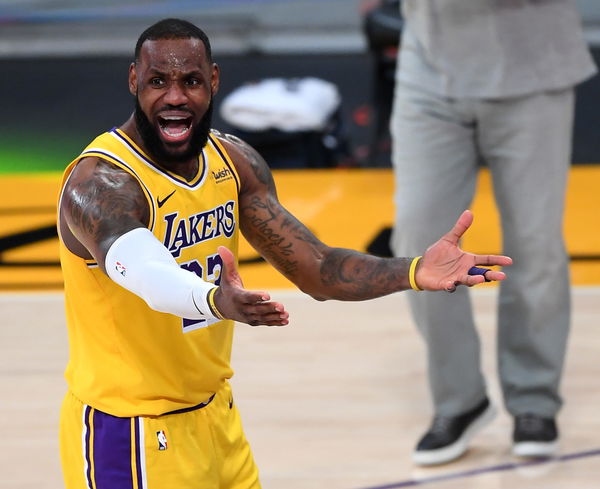 ---
---
The Los Angeles Lakers seem a little weak in the knees when they play the Detroit Pistons, or maybe the Pistons just give their best when they play them. Either way, this matchup is usually always much more than a one-sided affair. So much that their last face-off went into double overtime and LeBron James couldn't be more disappointed.
ADVERTISEMENT
Article continues below this ad
Paul Pierce gives his take on double OT
The first time the Detroit Pistons met the Lakers, everyone pretty much knew the outcome of the game. In fact, anyone who is told that a top team of the West is competing with one of the worst teams in the league, they would have their bets ready on the favorites. However, the Pistons outperformed and upset the Lakers 107-92.
ADVERTISEMENT
Article continues below this ad
What seemed like a fluke turned into a nightmare for the purple and gold when the two teams met once again. LeBron James and Anthony Davis had to pull up their socks to get a win against the Pistons, who were without Derrick Rose, Blake Griffin, and Wayne Ellington. In fact, the Lakers needed double over-time to get that elusive victory.
After the game, LeBron made a comment about how he isn't sustainable anymore for double overtime. And that all he wants to do is go home and have some wine. Well, he is 36-years-old and Paul Pierce can't help but sympathize with the four-time champion.
On ESPN's 'The Jump', Pierce told Rachel Nichols, "Listen, when you get to be 36 like LeBron, he just wants to get to that play in the hotel and have a bottle of wine."
"He's upset that he even went to the first overtime. He didn't take care of business. I feel you LeBron because at that point in my career I was like,' I am tired of overtime. Let's get this over with'.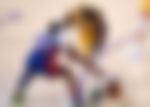 Is LeBron James at fault?
Following this, Richard Jefferson clarified that if Bron had shown more urgency in the game before, it never would have gone to overtime. "He was disappointed in himself because there is nobody else to blame," said Jefferson.
ADVERTISEMENT
Article continues below this ad
"You have LeBron and AD sitting right there. They went into overtime with the Pistons. Now, mind you, the Pistons have like four or five wins and it's against good teams. But ultimately, LeBron James should blame nobody other than LeBron James."
"It takes one-on-one Isos for you against Mason Plumlee at the end of a double-time to seal the game? That is your fault. You are to blame. So, you can have an extra glass of wine, because you've earned it," he concluded.
The Lakers can't be losing easy games if they want to maintain their standing or climb further up in the West. In fact, these make them look bad and puts doubts in people's heads about their possible shot at a repeat. Will LeBron James let another upset like this happen again? Let's hope not.
ADVERTISEMENT
Article continues below this ad