Former NBA Champion Calls Lakers' Dennis Schroder 'Most Annoying Person in the NBA'
Published 03/01/2021, 4:30 AM EST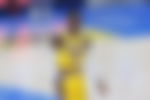 ---
---
The Los Angeles Lakers appear to be recovering their form. After a four-game losing streak, the Lakers won their last two games in a convincing fashion. The recent return of Dennis Schroder has been a massive boost for the Lakers, who are still without Anthony Davis, and a former NBA champion had odd praise for the German guard.
ADVERTISEMENT
Article continues below this ad
Channing Frye praises Schroder's annoyance
Former NBA champion Channing Frye spoke on NBA TV about the Lakers' win over Golden State. He praised Dennis Schroder for his defensive work rate, calling him one of the most annoying players in the NBA. Schroder's defensive work allows players like LeBron James and others to make more opportunities for themselves on the offensive end. Frye said:
ADVERTISEMENT
Article continues below this ad
"I love it. Dennis Schroder and I'm saying this in the nicest way possible is the most annoying person in the NBA. He causes havoc. He picks you up full court, he's going for steals, he's calling out your plays. What he does for the Lakers is that he gets them easy baskets."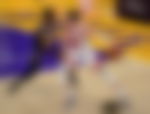 Frye added that LeBron James was able to capitalize on the presence of Dennis Schroder. James, Frye joked, cannot get past players as he used to in his prime because he is now older. However, if he is able to pick up momentum with others being kept occupied with Schroder, the opposition team will clear the paint because James is driving.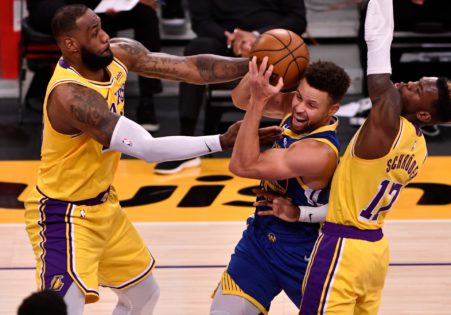 Frye said, "If you notice, LeBron got two breakaways due to steals. When LeBron gets stuck in the half-court, it's hard for him to get by guys now that he's 57 years old. If he can get out in a fast break and that train is coming down the tracks, a lot of people are going to get out of the way."
Dennis Schroder has been a major boost
Frye praised the Lakers' defense greatly. He believes that the Lakers are heavily dependent on their defense, as it allows them to get stops and transition quickly into an offensive play. He praised Kyle Kuzma's work but noted that Kuzma needs to improve further in the absence of Anthony Davis.
ADVERTISEMENT
Article continues below this ad
Frye said, "For me, the Lakers defense really predicates their offense, and during the four-game streak without Anthony Davis and without Schroder, they're having problems getting stops. So for me, Wesley Matthews has stepped up on and off… But Kuzma is a guy that needs to take this opportunity and continue with building blocks. He's done a great job."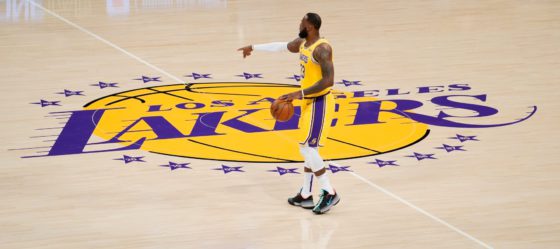 ADVERTISEMENT
Article continues below this ad
Will the Los Angeles Lakers continue their winning form? The return of Dennis Schroder has been the biggest boost for them. And going into the All-Star break, the Lakers will be hoping to have some momentum which they can continue after the break. The return of Anthony Davis might happen after the break, and this would be a massive plus for them.