Former NBA Champion Feels Bradley Beal & Russell Westbrook Can Achieve Something Michael Jordan Couldn't
Published 07/04/2021, 6:00 AM EDT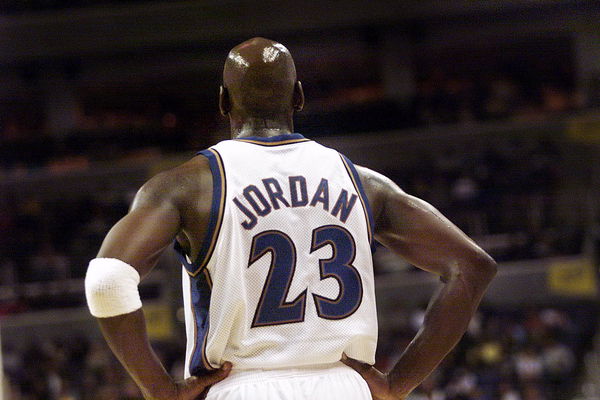 ---
---
NBA 2020-21 was a shocker in many aspects. Take, for example, the former team of Michael Jordan, the Wizards, who traded their franchise face John Wall to receive Russell Westbrook in return. Then, the team started their season with five straight losses and touched a poor 17-32 record in the first 49 games.
ADVERTISEMENT
Article continues below this ad
However, in a surprising turn of events, the duo of Westbrook and Bradley Beal started producing results, and they ended up winning their play-in. This impressed many critics as they agreed the Wizards produced the best they possibly could. 
But there's someone who believes this was just the beginning of a new era for them.
ADVERTISEMENT
Article continues below this ad
Chris Bosh with a hope that even Michael Jordan failed to match
Recently, 2x NBA Champion with Miami Heat, Chris Bosh, gave an interview where he made a crazy comment. The 37-YO retired player first advocated for the voice of players and expressed, "It's a delicate subject sometimes. You kinda do have to, in my opinion, get some sort of direction from players…"
Then, he went on to put his complete faith in the Wizards roster. The 11x All-Star confidently detailed, "The Wizards have what it takes to really compete for a championship. I don't think it's any question that with Russ and with Bradley, that they have tremendous talent. They need a head coach to come in here & really perform right away. You want their attitudes good, coming into training camp, you want their confidence… Sometimes, their recommendation and their voices, they should be heard. They can put themselves in a very strong position."
It might not have crossed even Michael Jordan's mind to compete for the championship as a Wizard. In fact, he had failed to see the face of the postseason in those two seasons he represented them.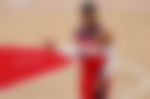 Can Russell Westbrook and Bradley Beal do the unthinkable?
In the last season, their greatest regular-season win came against the Nets when the duo combined for an insane 78 points. They even skipped a whitewash against the Sixers in the playoffs with Russ scoring 19/21/14 in Game 4. However, even if we agree that the duo is lethal, are they going to stay in the team?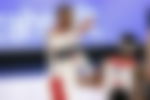 Bradley Beal is the center of trade talks for many teams like the Warriors and the Pelicans. Plus, the Boston Celtics are perhaps leading the list with a heavy interest in acquiring the 3x All-Star.
ADVERTISEMENT
Article continues below this ad
Although he showed no interest in a mid-season trade this year, there are chances the 28-YO can test his unrestricted free agency.
With all this under consideration, do you think the Wizards can keep Bradley and add another star to prepare them as contenders? Help us know your reaction to Chris Bosh's remarks in the comments below.
ADVERTISEMENT
Article continues below this ad
Watch this story – Bradley Beal/John Wall and Other Brotherhood Moments from NBA