Former NBA Champion Confesses the Pressure of Being on LeBron James, Dwyane Wade and Chris Bosh's Heat: "I'm Not Going to Be the Guy That's Not Ready"
Published 07/03/2022, 11:04 PM EDT
By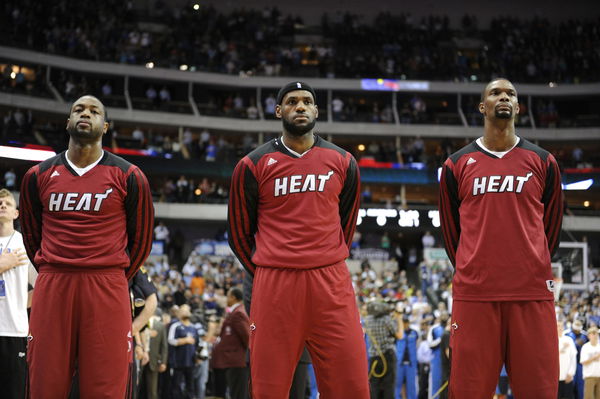 Eddy Curry was a center who played for teams like the Chicago Bulls, New York Knicks, and Miami Heat. Curry also featured with the Big 3 of LeBron James, Dwyane Wade, and Chris Bosh at the Heat. He battled with several issues during his tenure as an NBA player and was often unfit. During his time with the Bulls, he was their best scorer and leader throughout their 2004-05 campaign. Curry had his statistically best season with New York, averaging 19.5 points per game during the 2006-07 season.
ADVERTISEMENT
Article continues below this ad
He was traded to the Knicks by the Bulls as they suspected he had heart issues and did not wish to risk it. Curry went on to regress during his time with the Kicks, and his relationship with their new coach Mike D'Antoni soured as he could not meet the fitness requirements for his practice camps.
ADVERTISEMENT
Article continues below this ad
When Eddy got traded to the Minnesota Timberwolves, he opted in for a buy-out and did not suit up for them. According to Bleacher Report, he contacted Pat Riley to join Miami in one of their post-season runs; however, the Heat front office believed that signing Curry for an entire season made sense.
NBA champ Eddy Curry talks about playing for LeBron James and the Miami Heat
Eddy Curry later went on to win an NBA championship with the Miami Heat. Curry talks about the pressures and expectations of playing with the Big 3 in Miami in a podcast interview with DjVLad.
Eddy Curry told @djvlad that during his time with the Chicago Bulls the organization offered him $400k a year for 50 years if he took a DNA test to see if he was developing heart problems. Curry refused to do the test.

— Daniel Greenberg (@ChiSportUpdates) June 24, 2022
Eddy Curry was part of the New York Knicks' trade for Carmelo Anthony. The Minnesota Timberwolves allowed Curry to leave the Knicks as they met Curry's buy-out during their 2011 rebuild. After becoming a free agent without playing a single game for the Timberwolves, Curry signed and later debuted for the Miami Heat in the 2011-12 season, 764 days after last playing his NBA game.
The fourth pick in the NBA draft, Curry went on to win a championship with the LeBron James-led side. Eddy Curry told DjVlad about the pressures of playing for LeBron James. DjVlad asked Curry, "What was that like when you stepped onto that court?"
Curry said, "That was crazy! I've never felt such like a duty to be ready. Even if I knew I wasn't going to play, I had to be ready. Just a duty to stay in shape, to be in the best shape of my life."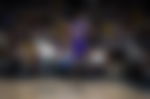 It is reported that Eddy lost over 70 pounds before even wearing the Heat jersey. This is likely bound to be the LeBron James effect. Curry admits that the Heat was the best team he ever played on. LeBron James' influence was enough to make Curry battle his fitness issues and reignite his spirit to play.
Eddy Curry wins an NBA championship
While it was known that Eddy Curry's fitness was an issue in his career. During his time with the Heat, he would occasionally get minutes and had to stay ready.
ADVERTISEMENT
Article continues below this ad
That shot of Eddy Curry jumping up and down behind LeBron is the most exercise he's gotten since he signed with the Knicks.

— Robin Lundberg (@robinlundberg) June 22, 2012
LeBron arguably put the entire Heat roster on his back and took them to the NBA Finals. He proved why he deserves to be in the G.O.A.T conversation and the 2012 championship run in Miami is one of his biggest achievements.
ADVERTISEMENT
Article continues below this ad
WATCH THIS STORY: How old was LeBron James in his first NBA Finals?
Eddy Curry and LeBron James won the 2012 NBA championship together. He played in 14 games in the 2012 season and even found himself being a starter in one of those games. Regardless of his contribution, Eddy Curry played with Miami's Big 3, which itself is impressive. Moreover, Eddy Curry is an NBA champion, which is what matters at the end of the day!