Former NBA Champion Credits LeBron James for Allowing Anthony Davis to Run the Show with the Lakers
Published 01/12/2021, 7:00 AM EST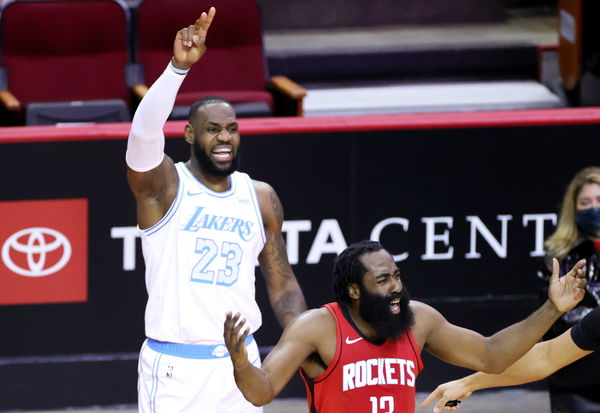 ---
---
The Los Angeles Lakers are holding on to their championship shine from last season. The purple and gold are racking up the wins under the leadership of LeBron James and Anthony Davis, and this raises several major thoughts in one's mind!
ADVERTISEMENT
Article continues below this ad
Although LeBron is the clear leader when it comes to spearheading the Lakers, Anthony Davis is in the prime form of his life. Looking at where he is in his career, AD surely deserves a case to be called the best player on the team. 
"I believe, and I don't know for sure, but last year, LeBron was very intentional about speaking to the fact that this team really needs to go through Anthony Davis," said Derek Fisher about the team's hierarchy. 
ADVERTISEMENT
Article continues below this ad
Will LeBron James officially transfer his responsibilities to Anthony Davis this season? 
The Lakers' roster is filled with tremendous talents and they also boast of having two of the best players in the league. While one is nearing the final years of his career, the other is enjoying his prime at the moment. 
Former Laker and five-time NBA champion Derek Fisher recently appeared on Spectrum SportsNet, where he iterated the importance of having Anthony Davis learn from LeBron.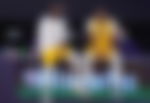 Fisher then cited the Lakers' recent win over the Rockets as a prime example as to how LeBron is orchestrating the play through Davis when he's on the court and then employing a different tactic when he's not.
"You saw a lot of that in this game tonight where offensively it was time for Anthony Davis to really establish the identity of the attack on that end and then LeBron, he's playing chess," Fisher mentioned. 
"He [LeBron] just waits to see what moves everybody's making, and then he finds the right move to make from there, which is different when AD is out. He makes the moves and sets the table," he added. 
It is quite obvious that LeBron is grooming AD to take over as the Lakers frontman soon. We might see that change from the next season, as LeBron is also willing to give up his beloved #23 uniform to Anthony Davis!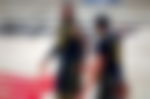 AD is content with the Lakers' tight defense 
The Los Angeles Lakers enjoyed a superb 18-point victory against the Rockets, and the team deserves credit for that. Though LeBron didn't fire big, it was Anthony Davis who stepped up once again and delivered a 27-point performance. 
Playing Houston isn't an easy task, as they have one of the best offensive threats in James Harden. Add John Wall to the lineup and it gets even more dangerous. However, the Lakers restricted them to just 102 points and Davis was visibly happy with his team's defensive performance. 
ADVERTISEMENT
Article continues below this ad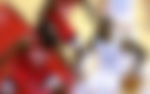 "Tonight we came out very aggressive defensively… and just being more active with our hands, being more active with our bodies… So we just want to dig in a little deeper on the defensive end and make sure that we start picking up the defensive intensity," said Davis in the post-game press conference. 
The Lakers will once again take on the Rockets after posting a dominating win against them. If they manage to go 2-0 up against the Rockets, it will be their sixth unbeaten road game victory of the season, which is more than their home game wins. 
ADVERTISEMENT
Article continues below this ad