Former NBA Champion Defends Carmelo Anthony Over Phil Jackson's Comments
Published 03/27/2021, 11:00 AM EDT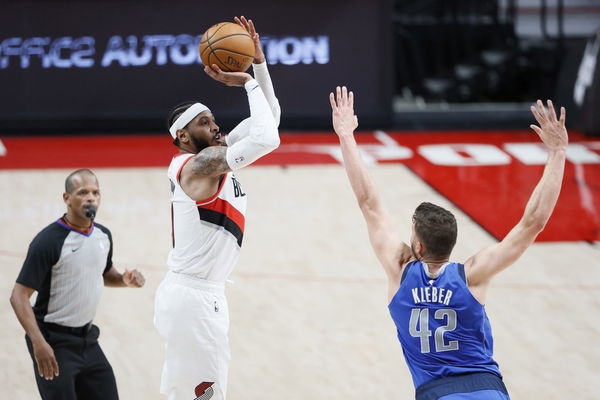 ---
---
Carmelo Anthony is one of the best players to ever wear a New York Knicks jersey. Anyone that disagrees needs to look at the body of work Melo put up in New York. While they only won one playoff series in that time, that was mainly to do with a lot of off-court issues. One of the major ones being the relationship Melo had with Phil Jackson.
ADVERTISEMENT
Article continues below this ad
Jackson was an executive for the Knicks and didn't enjoy his time with Carmelo as much as he had his time with Kobe Bryant and Michael Jordan. He recently criticized Melo's leadership, to which Iman Shumpert has responded. Shumpert was on the Knicks with Jackson and Anthony, but would be traded to Cleveland, where he won a championship in 2016.
ADVERTISEMENT
Article continues below this ad
"I think that Melo is his own version of a leader. I think we all get caught up in 'how this leader does it' and 'how that leader does it'. It's why we can't compare certain players when we want to look for the greatest ever. You can't compare them because of their leadership role and how they attacked it.
"Melo was one of those guys that I've never felt so safe, as far as I didn't start off this way, but as the games went on, I started relaxing. This dude will really take the blame for everything. Like there was times I would be like 'why don't you just say what happened?'.
"Why you taking the bullets? Just say it man, maybe they'll play harder."
Carmelo Anthony: Unfairly criticized?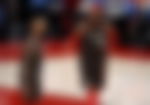 To blame Carmelo Anthony for the struggles by New York in the mid-2010s is not fair. He did his best on the court. While he did not assimilate and sacrifice as much as he could have, he took the Knicks to the playoffs on multiple occasions.
ADVERTISEMENT
Article continues below this ad
However, Melo is not completely responsible for the blame. The time with the team was chaotic for a constant turnover in coaches, executives, and players. There was no solid supporting cast that stuck it out with Melo for his run, with players constantly being moved.
The Knicks had drafted a potential superstar in Kristaps Porzingis and still couldn't pair him with Melo well enough. Porzingis would eventually force his way out of New York, further adding fuel to the fire that is the Knicks front office.
ADVERTISEMENT
Article continues below this ad
Whether Melo affected the Knicks is immaterial, as the team is completely new now and has a bright future ahead.