Former NBA Champion Details the Major Issues For Brooklyn Nets After LaMarcus Aldridge Signing
Published 03/30/2021, 12:29 AM EDT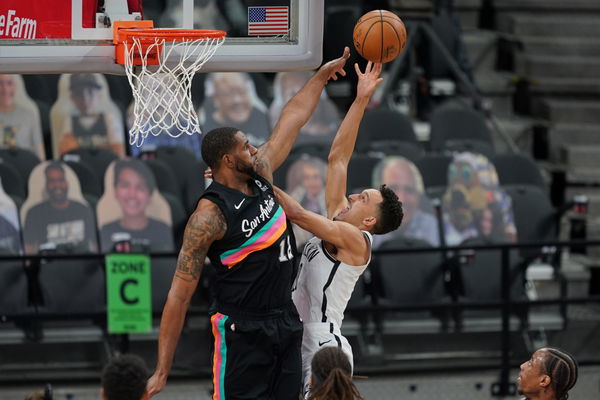 ---
---
Just as one thought that the Brooklyn Nets couldn't get any better, they went ahead and added another player that will only widen the gap between them and the other teams. As of now, the Nets are standing second in the Eastern Conference with a 32-15 record. This isn't too far from the Philadelphia 76ers' who are leading the East. However, the latest chit-chat is about the Nets adding LaMarcus Aldridge to an already star-studded roster.
ADVERTISEMENT
Article continues below this ad
While most think that this makes the Nets unmatched and strengthens their shot at a title this season more, former NBA player Matt Barnes has some concerns that he thinks Brooklyn needs to address.
Adding LaMarcus Aldridge doesn't solve all problems
ADVERTISEMENT
Article continues below this ad
On ESPN's 'The Jump', Jorge Sedano, Richard Jefferson, and Matt Barnes had a detailed discussion about the Nets' recent big move. Although Jefferson believed that the Nets are beyond reach now, Barnes had a somewhat different viewpoint.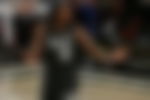 Barnes said, "Looks good on paper. Great on paper. All the accolades this team has as individuals is incredible. My two concerns are that obviously, chemistry is important. They are putting all these pieces late in the season together. Obviously, your big three is going to carry that team… But the deficiency they were lacking from the beginning was defense. And that's still something that they did not address. So, I think a lot of pressure is going to be on DeAndre Jordan, whether or not he can hold this defense down this season moving towards the playoffs."
How does Aldridge fit with the Brooklyn Nets?
Aldridge's signing makes Brooklyn's rotation more complicated. With DeAndre Jordan and Blake Griffin in the starting lineup, the Nets will have to come up with a way to get all these stars considerable playing time.
Moreover, the concern is defense. While Barnes makes a good point, Jefferson explained that players play differently and even better when they're happy in the team. He gave Blake Griffin's example, who hadn't dunked in almost two years and has now seen a turnaround.
ADVERTISEMENT
Article continues below this ad
Another big testimony to this statement is the Nets' superstar James Harden. This is a man who was struggling to take the Houston Rockets to a title and was often criticized for lacking defensively. However, with the Nets, he is playing incredibly on both ends of the floor.
Undoubtedly, LaMarcus will take some time to get the hang of how the Nets function. But do you think he has the ability to contribute like Harden and solve the Nets' defensive issue?
ADVERTISEMENT
Article continues below this ad
Read also- Blake Griffin Comes Back With a Savage Response After Critics Question Brooklyn Nets Superteam