Former NBA Champion Explains Why Brooklyn Nets Cannot Win the Championship Without DeAndre Jordan
Published 04/13/2021, 11:30 AM EDT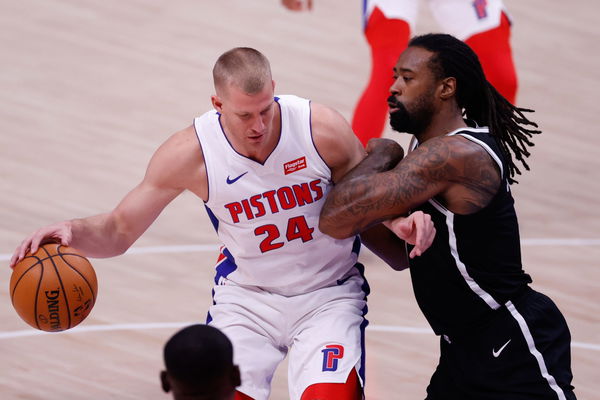 ---
---
When the Los Angeles Lakers were about to enter their matchup with the Brooklyn Nets, they were predicted to come out as losers. Not only were they missing LeBron James and Anthony Davis, but they also did not have Kyle Kuzma, Marc Gasol, and Wesley Matthews. However, the tables turned as soon as Kyrie Irving was ejected mid-game because of a scuffle with Dennis Schroder, who was also asked to leave.
ADVERTISEMENT
Article continues below this ad
Despite everything, the purple and gold ended the night on the winning side. So, what went wrong for the Brooklyn Nets? This is a team that made the best trade moves this season and formed a super team. Yet, they were defeated by an under-manned franchise. It seems like Kendrick Perkins knows what's going wrong.
Ever since the Nets added James Harden, Blake Griffin, and LaMarcus Aldridge to their roster, they're the team everyone has been betting on will snatch the repeat from the Lakers. But Perkins thinks that unless they play DeAndre Jordan, the Nets have no shot at a title.
ADVERTISEMENT
Article continues below this ad
"I get it, Steve Nash is catering to LaMarcus Aldridge and Blake Griffin. But the Brooklyn Nets are not going to win the championship without playing DeAndre Jordan," Perkins asserted. "They have to play him. He is the center that is going to anchor their defense. He's the best live threat that they have, going to the basket. So, where's DeAndre Jordan right now? He damn sure shouldn't be getting DNP's."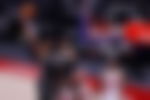 Why aren't the Brooklyn Nets playing DeAndre Jordan?
ADVERTISEMENT
Article continues below this ad
The Nets had to make changes to their roster when they added Griffin and Aldridge to the rotation. A starter for almost the entire season, he has now been DNP-CD for four games. In fact, it has been twelve games in a row that he hasn't had any playing minutes in the fourth quarter.
However, Jordan is here with the Nets for at least two more years and can be considered their safety net. Both Griffin and Aldridge are 30-years-old and one unfortunate injury can have them sidelined for games. In that case, they'll a former rebounding champion to bank on.
While the other two have shown that they struggle against more dominant teams, then Jordan is the best choice for them heading into the playoffs. Although he hasn't been the same dominant center as he was before, only time will tell if he can step it up when it counts.
ADVERTISEMENT
Article continues below this ad
Read also- Blake Griffin Hints DeAndre Jordan Played a Role in His Decision to Join Brooklyn Nets Over Lakers and Clippers