Former NBA Champion Explains Why Joel Embiid Will Win MVP Over Kevin Durant in 2021–22 NBA Season
Published 09/17/2021, 1:00 AM EDT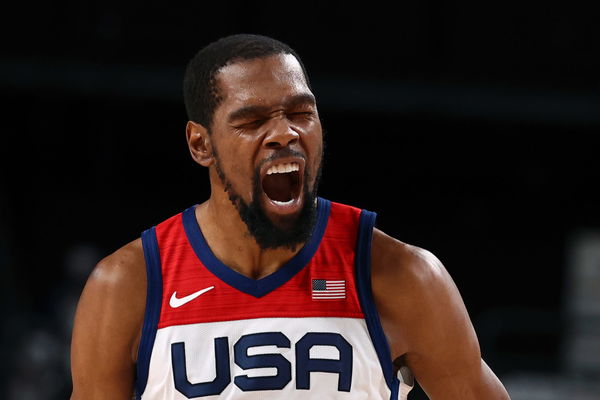 ---
---
Philadelphia has been a place of drama in the NBA. Notably, the whole situation with Ben Simmons following his playoff failure. However, one major good news is Joel Embiid being committed to their organization. Now, one analyst is in major support of the big man, even over Kevin Durant.
ADVERTISEMENT
Article continues below this ad
While on The Jump, the conversation about who would win the MVP award next season came up. Richard Jefferson revealed that KD is currently the favorite to win the award. But Kendrick Perkins stood for Embiid with an explanation to fit his answer.
Kendrick Perkins stands with Joel Embiid
ADVERTISEMENT
Article continues below this ad
Embiid had a phenomenal season last year. The big man finished second in the MVP race below the Joker, averaging 28 points and 10 rebounds. Hence, he could be out looking for vengeance this season. But it is never wise to write off Kevin Durant. However, Perkins believes it is impossible for KD to win MVP.
Kendrick Perkins said: "If you have a 'Big 3' on your team, you cannot win an MVP award. It is too hard. So I'm going with Joel Embiid. We don't know what's gonna happen with Ben Simmons. But the way that Joel Embiid finished second last year in the MVP vote. This year he is gonna come back on a better mission."
Perkins went on to talk about how Embiid is coming back in better shape and loaded with commitment. Perk said: "I heard he is in great shape. He signed a big contract extension, meaning he's fully committed to the organization, and he wants to win. He can average a normal 30 and 10 in his sleep. Philly will be a top 3 team in the Eastern Conference and it will be led by him and he will host up the MVP trophy award this season. 
Perkins makes a good point here. Embiid will be fired up after their upset to Atlanta in the playoffs last season. In addition, coming off a big contract extension, he will be ready to give it his all. But is it true that you can't win MVP if part of a 'Big 3'? Can Kevin Durant win?
ADVERTISEMENT
Article continues below this ad
Jefferson said KD is number one to win MVP this season, but Perkins said that it would be impossible because he is in a 'Big 3'. This is because Durant now has a lot less freedom. He can't shoot as much or keep the ball as much compared to his OKC days.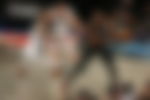 Watch This Story
But it is not impossible. LeBron James won it when he was with the Miami Heat along with Chris Bosh and Dwyane Wade. Hence, to say it can't happen is wrong. But it will take a mammoth effort to make it happen as Durant will need to be on his top game all season long.
ADVERTISEMENT
Article continues below this ad
Do you think KD can outperform everyone despite being on a 'Big 3'? Let us know in the comments below.
WATCH THIS STORY: Michael Jordan's Insane One-Handed Ball Fakes Will Shake You To The Core