Former NBA Champion Furious With LA Lakers After Kyle Lowry Trade Fail
Published 03/27/2021, 2:00 PM EDT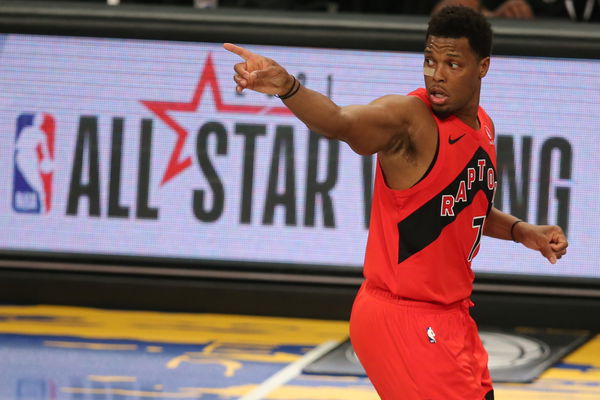 ---
---
The LA Lakers are in need of some serious help. While the team bounced back from a four-game losing streak with a win over a Collin Sexton-less Cleveland Cavaliers, there are a lot of issues to address on the team. They look lackluster without their stars on the court. But they could have changed the team up by trading for Kyle Lowry.
ADVERTISEMENT
Article continues below this ad
With LeBron James and Anthony Davis out injured, the Lakers' depth is getting exposed. However, they were in a position where they could have added some championship DNA and a cerebral point guard in Kyle Lowry from the Raptors. However, the trade didn't go through because LA refused to give up Talen-Horton Tucker. Kendrick Perkins was not happy about it.
ADVERTISEMENT
Article continues below this ad
"You cool with Bron, I'm cool with Bron. You got his number, you call him and ask him what his level of concern is right now after watching this Lakers team play without him. Because to me, the role players are not stepping up. This is why I said yesterday that if I'm the Lakers front office, I am making that trade for Kyle Lowry, I don't care what I give up."
Lakers: Can they stay afloat without their superstars?
ADVERTISEMENT
Article continues below this ad
Adding Kyle Lowry could have been a gift and a curse for the Lakers. While he would definitely solidify their chances in the playoffs, trading away the team's depth would have severely hurt them right now. Lowry may still be amazing, but he cannot carry a team as the number one option.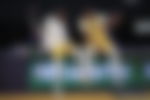 However, the Lakers could have swung a trade for him just for the eventual playoff run. But the price was anyway too high, so them holding their ground on THT is a good thing to see. But this current team has to work very hard to stay in the top six of the West.
ADVERTISEMENT
Article continues below this ad
LeBron is estimated to still be out for a month, and there is no clear timetable on Davis's return. Hopefully, the pair take their time and recover after they are at their best. But in the meantime, the remaining Lakers need to help keep this team's standing on the table secure.