Former NBA Champion Counts LeBron James as GOAT and Explains Why Even Dennis Rodman Can't Check Him
Published 04/17/2021, 2:00 AM EDT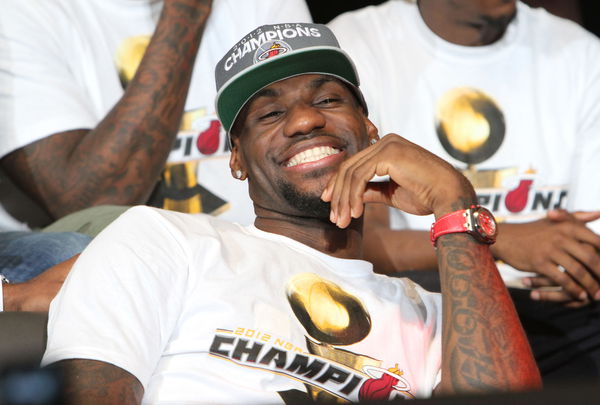 ---
---
The NBA is not like boxing, where a retired player would come out of retirement to fight a young challenger to prove his legacy. So, it leaves a lot to the imagination of the critics to visualize something that can never happen and pass a closing comment. One such debate took shape around the imaginary duel between LeBron James and Dennis Rodman.
ADVERTISEMENT
Article continues below this ad
The Worm retired from the NBA three years before the grand entry of rookie LeBron James. One of the best rebounders the game had ever seen, Dennis ruined the scoring aspirations of many players in his playing career. However, was he good enough to stop a generational talent?
LeBron James vs Dennis Rodman
ADVERTISEMENT
Article continues below this ad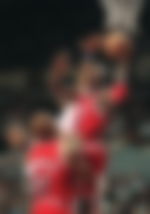 Only last year, in an interview, former Chicago Bulls player Dennis Rodman surprised the world by making some big claims. About guarding LeBron James, he had expressed,  "F*ck yeah. I would have locked his a** up. LeBron is so easy to play." 
Later, legendary Wizards point guard Gilbert Arenas reacted to that interview. In his own words, the General had declared, "Dennis Rodman, a 6'7, 210-pound guy, wouldn't be stopping LeBron James. Let it go… He's a point guard. You were great at defending people whose back is to the basket."
While Dennis counted Bron's physical build as his only positive, Arenas checked him by explaining how a downhill-moving Bron would pierce through his block.
Now, Arenas too entered the league after Rodman's retirement and he never played alongside Bron. So, a comment from someone who has played alongside Rodman in two different teams, Mr. John Salley, makes a great case.
In a recent video, the 4-time NBA Champion, Mr. Salley detailed, "All that Gilbert said was true, hand check changed everything. With a physical play, being able to touch like that, they got rid of that because it worked in Dennis's favor. But as far as Dennis being 6'7", we called Dennis on the Pistons… big man. So he's a big man guard… But Dennis was the fastest player, the most unbelievable physical specimen to play basketball. Dennis in his prime, there's never been anybody like LeBron." 
When the Pistons legend indirectly termed Bron as the GOAT
When Kobe Bryant entered the league, people almost instantly started comparing him with Michael Jordan. However, for LeBron James, that comparison came against the likes of Magic Johnson. For John Salley, the pick between them all is clear and straight. 
ADVERTISEMENT
Article continues below this ad
Just as the 56-YO added, "There's been Bernard King, who is the closest I've seen LeBron get to, it's been Magic Johnson being able to dribble and pass and see the floor and get his teammates involved. There's been Kobe Bryant with a laser focus, a Michael Jordan who took everything from Dr. J and all the people he watched. But LeBron is all of it. The difference is, the referees on the NBA is changed its way, they're not caring about the defense. They want more points because now this NBA sport is focused on international play, not the down, dirty, East Coast's physical and West Coast's finesse… So I'm glad Dennis feels that and Dennis would guard him greatly…"
So, as a conclusion, one can agree that Dennis can harm Bron only if the refs allow those forearm checks and physical push. But in the arguable soft era, there is no stopping Bron. Period.
ADVERTISEMENT
Article continues below this ad