Former NBA Champion Lashes Out at Mavericks' Head Coach and Defends Kristaps Porzingis
Published 06/08/2021, 8:30 AM EDT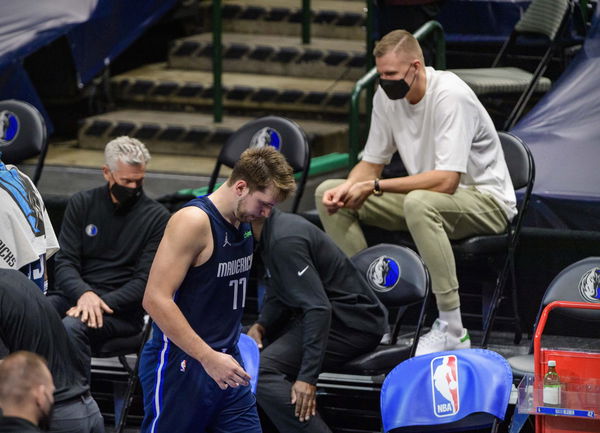 ---
---
After winning the first three of the five games with a home game in the corner, the Mavericks deserved to take the series against the Clippers. However, that didn't happen as they lost two back-to-back games in a repeat of last year's tale. 
ADVERTISEMENT
Article continues below this ad
It was particularly hard to see the Mavs lose the way they did because the unit played well for the most part. Luka Doncic continued to set and break personal records while Tim Hardaway rose to the occasion right on time. And yet, the Mavericks faced elimination while the highly optimistic Clippers advanced. So what went wrong with the Mavs?
Did Kristaps Porzingis drill a hole in the Mavericks' boat?
ADVERTISEMENT
Article continues below this ad
In a recent interview, when Rachel Nichols paraphrased coach Rick Carlisle to suggest how Carlisle wanted Kristaps to be a space-maker, the other panelists yawned and smirked.
Firstly, sportswriter Zach Lowe gave his opinion and expressed, "The biggest issue that I felt was the gap between your first and second player can't be this big and you can't win a championship. And Porzingis, that's great. He's spacing the floor, it's helpful, didn't pay him all this money to be a floor spacer. What they paid him really to do was, to hit a lot of open threes and to play a great defense at the rim… Their maximum ceiling is, play center."
Now, KP6 averaged a meager 13.1 points, 5.4 rebs, and 0.7 blocks, all career-lows in the playoffs in 2021. His struggle with perimeter shooting in Game 7 further killed his prospect as a shooter and led to the Mavs series loss.
Noting this, 2016 NBA Champion Richard Jefferson expressed, "If we post him up, if he plays center, he's already proved his durability is in question… If we have you at center…you keep getting broken down, your knees, that's not just a knock on him. That is what we feel we can keep you on the floor doing."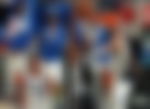 This is true because Godzingis missed 29 games in the regular season because of his injuries that began bothering him last year itself. But is it just Porzingis who deserves all the blame?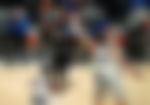 Kendrick Perkins drags the head coach into the debate
In the last 15 years, the Mavericks have reached the postseason on 11 occasions. In all those years, the Mavs saw first-round losses and seven of those results have come under the champion coach Rick Carlisle. However, that report card is not under scrutiny, but Carlisle's way of using Kristaps is. 
ADVERTISEMENT
Article continues below this ad
KP said, "It's time for the coach to change, don't blame Porzingis… the ball just cannot be in Luka's hands 98% of the times. And watching a guy like Porzingis… put him in position… make him feel wanted."
The 36-YO further explained how coach Carlisle has limited the Latvian center to become an under-the-rim passer to Luka Doncic waiting in the corner. This is very much in line with the 7'2" player's recent admission of frustration with his role in the team.
ADVERTISEMENT
Article continues below this ad
That said, Kristaps still has three years left on his contract. What do you think, will Mark Cuban stick to the squad or hear out RJ or Perk? 
Watch this story – When Luka Doncic and Others Emulated Bulls' Michael Jordan