Former NBA Champion Slams Ben Simmons and Calls Him Selfish for More Than One Reason
Published 09/21/2021, 11:30 PM EDT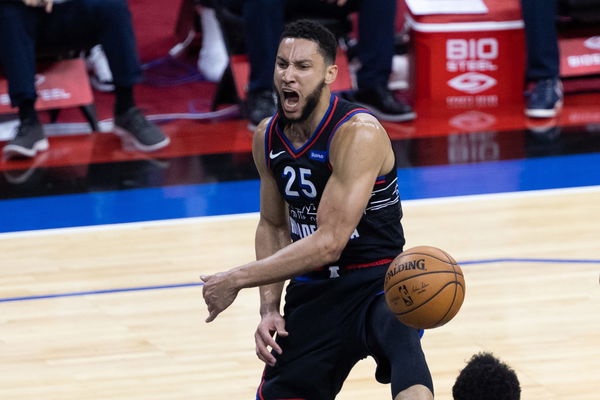 ---
---
All it takes is one weakling to ruin an army. Sadly, this became true for Ben Simmons when he ruined the table-topping Philadelphia Sixers' odds to reach the NBA Finals. If that wasn't enough damage, he continued the meltdown even off the court and completely trashed the Philly front office for failing to trade him.
ADVERTISEMENT
Article continues below this ad
Today, the situation is even worse with Ben deciding against joining the training camp starting next week. All of this has made the star point guard a villain not just for the Philadelphia fans but also for the NBA analysts. It now looks like his tantrums can lead to a loss for three parties, himself, the 76ers, and the future athletes.
ADVERTISEMENT
Article continues below this ad
Kendrick Perkins showed his major disappointment in Ben Simmons
In a recent interview, former NBA Champion Kendrick Perkins came down heavily against Ben Simmons' outrageous choice. He hinted towards the ambiguity and stated, "I'm looking down the line in the future. When the CBA is up, guess who's gonna be waiting at the front door?… It's gonna be Adam Silver and the owners because here it is, Ben Simmons wants out, Philly trying to trade him. We don't know what's gonna happen." 
As per Big Ben's remaining contract, he is set to make $146.6 million until 2025 when he'd still be just a 28-YO. Now, that's some huge money on the table. Plus, him not showing up to the workouts and the games can cost him around a quarter-million dollars per night. So a lot's at stake with that one decision to pull out.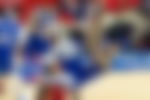 As KP added to his comments, "why I'm disappointed in Ben Simmons is that, you have a job, you have an obligation, you're getting paid a whole lot of money. These guys before you, that paved the way for you to make a lot of money. It's your obligation to upheld so that other guys that come behind you could get paid the same amount of dollars."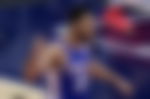 How does this decision from the Sixers' enraged man impact the league?
As per a report, Ben Simmons' camp is not willing to iron out differences with the Philly front office. Plus, the whole situation has two divisions of opinion with one suggesting that the Sixers left Simmons with no other option. And the other, that says this act from Ben can hugely impact CBA (Collective Bargaining Agreement) meetings. 
ADVERTISEMENT
Article continues below this ad
In the past, Anthony Davis had already pulled something like this and Zion Williamson is another potential outlier. So this can force the team owners to pressurize the league and push some new rules on the contracts. 
Watch This Story
Just as KP feared, "What's gonna happen is, next CBA, owners are gonna come up and this is the first thing that they're gonna bring up. Hold on, we can't pay guys a $150-$250 million over five years and they're not gonna show up to work. That's the thing I don't like about this situation is how Ben Simmons has held it. He's selfish and he's not worried about nobody but Ben Simmons." 
ADVERTISEMENT
Article continues below this ad
So this can mean a generation's worth of hard work from NBPA going down in drains with just one rebellious star. So do you think Ben still gets to keep himself clean? Help us learn your opinion in the comments section below.
Watch this story – Ben Simmons and Other NBA Players Who Had a Nightmarish Playoffs 2021 Performance