Former NBA Champion Warns Warriors Organization that Steph Curry Might Join LeBron James' Lakers
Published 03/15/2021, 10:14 PM EDT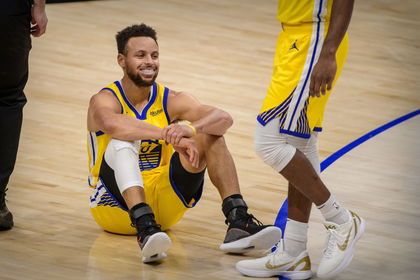 ---
---
The Warriors are showing early signs of sealing the playoff berth this season, winning against top teams like Utah Jazz. Yet again, Steph Curry has been the man doing all the heavy-lifting and he would now expect a great trade season to help his cause.
ADVERTISEMENT
Article continues below this ad
Steph has been their most loyal franchise face and someone who is synonymous with the Bay State. But him having not yet signed the contract extension has given air to new and weird rumors.  
Kendrick Perkins made a shocking comment on Steph Curry
ADVERTISEMENT
Article continues below this ad
Steph Curry had signed his $201 million five-year max extension in July 2017. He is sure to earn $46 million in 2021-22 before finally becoming an unrestricted free agent. However, he also has an option to sign another extension and seal his fate for the upcoming four seasons with GSW. If he does sign the extension, the Chef will get another $215 million by 2025-26. But will he?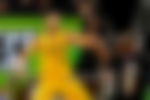 In an interview, former NBA Champion Kendrick Perkins surprised everyone by making a huge claim about Curry. He stated:
"With Steph not signing the extension, they should be aggressive in this trade. Meaning going out there and trading Andrew Wiggins, getting back a Victor Oladipo, to show Steph that we are going to surround you with help and we are going to get better, not just for this year but for next year so that he can sign his contract this offseason and you can lock Steph in. Because Steph not signing his contract extension, yes I get it, he's going to get more money, but it's no guarantee."
The 36-YO NBA analyst did not just stop there as he further relied on Bron's big impression of Curry to make a peculiar prediction. He claimed, "We saw all the joy, we saw the laughter in the All-Star Game between him and LeBron James, chest-bumping and high-fiving. Right now, I'm putting nothing past, I'm just saying P (Paul Pierce), I don't put anything [indiscernible] when it comes to the NBA."
Read also – 'GOAT': Warriors' Draymond Green Claps Back at People Doubting Steph Curry's Legacy
What can the Warriors do next?
ADVERTISEMENT
Article continues below this ad
Ahead of the trade deadline, the Warriors have a lot of movement facing them. With no Klay Thompson and some real postseason chances, they must bring in a talent that can perform every night. 
Now, they have trade assets in rookie James Wiseman, who is getting better with time and has shown potential. They also have Kelly Oubre Jr's contract expiring and he can make for a package along with Andrew Wiggins. But this will be dismantling the team and that can happen only for some big name like Victor Oladipo, Buddy Hield, or Bradley Beal. Then they have the option to shell out the top three protected 2021 first-round picks. 
ADVERTISEMENT
Article continues below this ad
But in any case, the Warriors certainly cannot let Curry go anywhere, ever. Do you think Steph can ever move out of GSW?