Former NBA Champion Makes a Strong Case For Picking LeBron James over Joel Embiid and Kawhi Leonard for MVP
Published 02/09/2021, 10:30 PM CST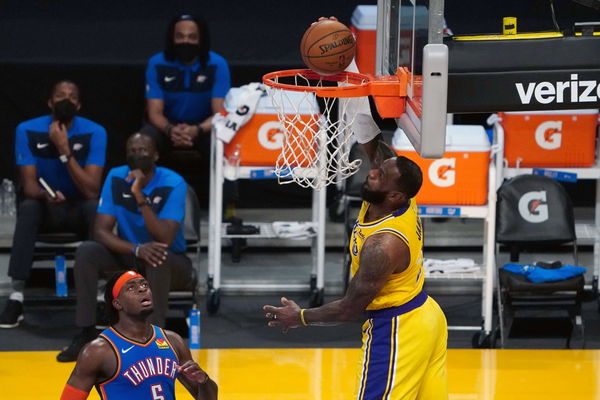 ---
---
The Los Angeles Lakers seemed to have developed a dangerous habit of suddenly waking up in the fourth quarter after trailing in most of the game, and then dragging the game into overtime for a victory. It happened with the Detroit Pistons, where it went into not one, but two OT's. And once again, against the Oklahoma City Thunder, LeBron James took matters into his own hands to finish the game with a 119-112 score. However, are these clutch moments making a strong case for LBJ as the MVP for this season?
ADVERTISEMENT
Article continues below this ad
LeBron James' offensive prowess over Joel Embiid's?
So far, the NBA MVP race has five top candidates. These include LeBron James, Joel Embiid, Nikola Jokic, Kevin Durant, and Kawhi Leonard. Right behind Bron is Embiid, who has actually led his team to the top spot in the Eastern Conference. ESPN's Max Kellerman believes it's Embiid who deserves the MVP award over Bron, while Kendrick Perkins can't help but disagree.
ADVERTISEMENT
Article continues below this ad
On ESPN, Perkins clarified that he is a fan of Embiid himself but justified why LeBron deserves it more. The question asked was if Bron proved he in an MVP after his game against the Thunder, to which Perkins said, "Yes, and here's why. A wise man told me, it's not what you do, it's how you do it."
"And when you look at the fashion in which LeBron James is playing in, the effect that he has on the game, it's a beautiful thing to see at year 18, at the age of 36-years-old." Although Perkins didn't stop there and continued to stand up for LeBron.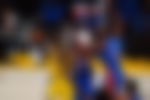 Better defender than Kawhi Leonard
Pekins went ahead and said that offense isn't the only thing James has perfected. In fact, his ability to dissect defense is also what makes him great. "On the defensive end, guess what? At 36-years-old, he is a better defender than your boy Kawhi Leonard right now because he is guarding people," asserted Kendrick.
ADVERTISEMENT
Article continues below this ad
"So, when I look at it, he has not only given us the offensive package and making others around him better, while doing it. On the defensive end, we can argue that he is the Defensive Player of the Year."
With the very short offseason, it seemed like Bron was going to sit out a few games to keep himself rested. However, that's the opposite of what he's doing. He is going out there every single night, getting wins even without Anthony Davis. So, what does that say about the superstar? He is an MVP.
ADVERTISEMENT
Article continues below this ad
Read also- Why LeBron James is Odds on Favorite to Clinch 2020-21 NBA MVP