Former NBA Champion Picks Chris Paul and Phoenix Suns to Win NBA Finals Over Milwaukee Bucks
Published 07/04/2021, 6:30 AM EDT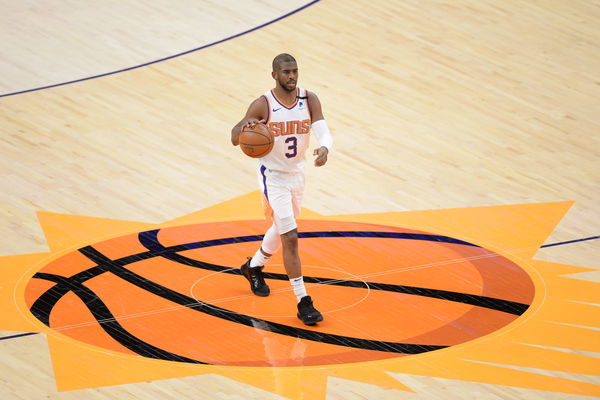 ---
---
Phoenix Suns and Milwaukee Bucks will face off in the 2021 NBA finals. Likewise, it is Chris Paul who has taken up the leadership role at Phoenix. The 36-year-old has taught this team how to compete and helped young players to perform on the big stage.
ADVERTISEMENT
Article continues below this ad
However, Chris Paul has continued to play at a high level even at 36. He was their best player in the Clippers series even though he missed the first 2 games. His game does not seem to decline, as he keeps shocking everyone.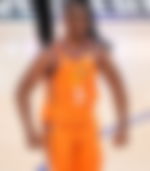 Former NBA champion, Mark Aguirre, spoke on Chris Paul's impact on the Suns.
ADVERTISEMENT
Article continues below this ad
Mark Aguirre on Chris Paul helping mould Phoenix
Mark Aguirre, on the SiriusXM NBA Radio, spoke about how Chris Paul has created a culture at Phoenix. He said Chris Paul has done a great job with the young group in Phoenix. He said:
"Chris Paul is the most valuable player in the NBA right now because, for that team to play as poised as they are and looking at the young kids that are playing. I look at what Chris Paul has moulded them into, Horn you know what I'm saying. When you were the 'Bad Boy' you played this way, they have an identity now. They know how they are gonna play and they play that way, and I put that to Monty and Chris Paul and the young kids for believing in it."
Aguirre then said that the Phoenix Suns are his picks to win it all this year. Aguirre said: "I'm really impressed with them. I think that considering the landscape now, I think they win the title, I really do."
It is evident who Aguirre is siding with and for good reason. Chris paul and the Phoenix Suns have been on a roll. They eliminated the defending champions, Lakers, in the first round.
In addition, they swept the MVP Jokic and the Denver Nuggets in the second round. And now, they beat the Clippers to reach the NBA Finals.
Notably, it was Chris Paul who scored 41 points with no turnovers who helped Phoenix take the last game against the Clippers.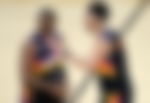 The Suns are a great Unit and it will be exciting to see how they handle the 'Deers' in the NBA finals.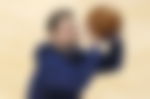 Who is Mark Aguirre?
The Dallas Mavericks drafted Mark Aguirre with the first pick in the NBA draft in 1981. Aguirre was a dominant force in his tenure with the Mavs.
He owns the highest single-season scoring average record in Mavs history with 29.5 points in the 1983-84 season. Moreover, he owns 4 of the top 10 single-season scoring averages in Mavericks history.
He was subject to being double-teamed almost his entire career. Yet, he fought through and averaged 24.6 points for his career with the Mavs.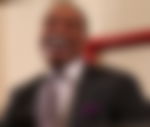 He was later traded to the 'Bad Boy' Pistons and joined forces with Isiah Thomas. Aguirre showed he can play with a successful team by taking fewer shots than before.
ADVERTISEMENT
Article continues below this ad
Because of injuries, his minutes also subsequently declined, with young Dennis Rodman getting more minutes. He won 2 championships with Detroit.
He played his final season with the Clippers and retired in 1994 with a career average of 20 points per game. Who do you think will win the NBA finals? Let us know in the comments
WATCH THIS STORY–  Mavericks' Luka Doncic Emulates Chicago Bulls' Michael Jordan
ADVERTISEMENT
Article continues below this ad