Former NBA Champion Picks his 2017 Cavaliers as LeBron James' Best Team
Published 02/15/2021, 1:13 AM EST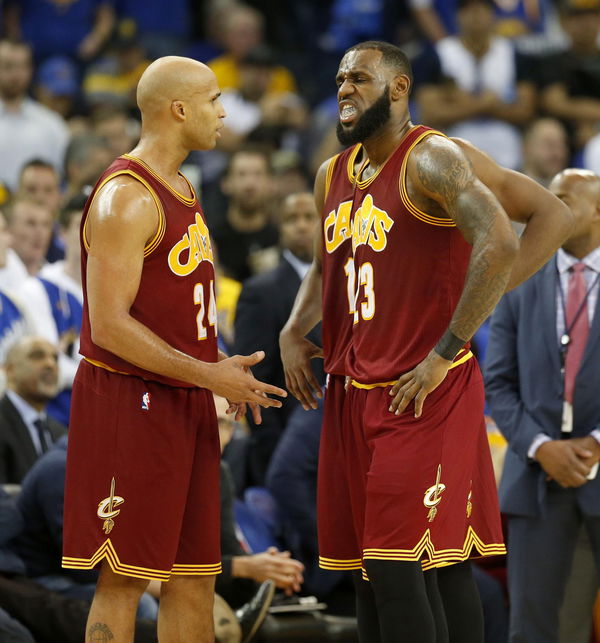 ---
---
LeBron James has been part of some historic teams in the NBA. Whether it be his stint in Miami with the big three, or his current run with the Los Angeles Lakers, James has been blessed with some great teammates.
ADVERTISEMENT
Article continues below this ad
However, many fans have always wondered – which team led by LeBron James was the greatest? One former teammate has given his take on the question.
RJ picks LeBron's best team
ADVERTISEMENT
Article continues below this ad
Former NBA champion Richard Jefferson said on ESPN's The Jump that the 2016-17 Cavaliers was LeBron James' best team. He believes the title win the season prior instilled confidence in them that wasn't there before, which made them better.
"Our 2017 Cavs team was the best LeBron team because we had that confidence and knew we could do it. Better than our 2016 team."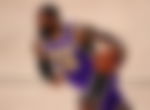 Jefferson's comments can be interpreted as slightly biased but not unreasonable. The 2017 Cavaliers squad is considered one of the best  NBA teams ever.
They reached the NBA Finals but were stopped by the Golden State Warriors, who added former MVP and superstar Kevin Durant after their 2016 finals loss. They lost the game in five, as the star-power of the Warriors was just too much to stop.
LeBron James has been part of many great teams
Many may choose LeBron's Miami Heat team as his best. In four years, the Heat went to four NBA Finals and won two NBA championships.
James led the Heat to back-to-back titles in 2012 and 2013. For his efforts, James won the Finals MVP for both those years. Moreover, James became the last player to win MVP and Finals MVP in the same season those years.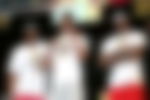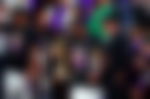 ADVERTISEMENT
Article continues below this ad
There are also fans who would pick the current Los Angeles Lakers as his best team. When the Lakers won the NBA championship last year, they had a significantly aging roster, consisting mostly of role players.
This year, the Lakers have added significant depth to their roster, adding size, potential, and experience to James and Anthony Davis' supporting crew.
ADVERTISEMENT
Article continues below this ad
James has found success wherever he has played, being the only player to win NBA championships and NBA Finals MVP with three different franchises.
Which is the best team that LeBron James has played for? Let us know in the comments section.