Former NBA Champion Picks Utah Jazz as the Favorites Over Lakers For 2020-21 Championship
Published 02/17/2021, 10:30 AM EST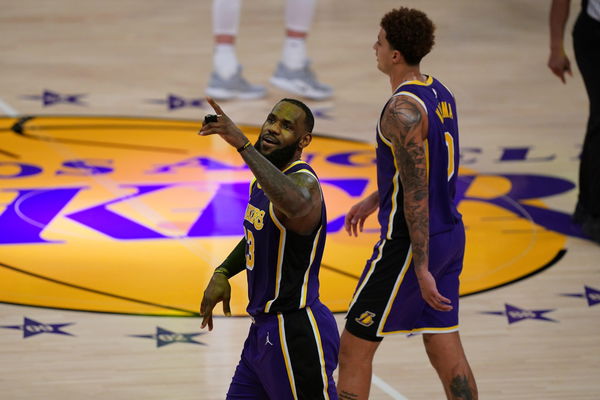 The three teams in the Western Conference that have been in a constant tussle for the first position were the LA Clippers, Utah Jazz, and the Los Angeles Lakers. However, for a while now, neither of the LA teams have been able to take over the Utah Jazz. With an eight-game winning streak going on, the Jazz has proven themselves to be one of the biggest threats this season.
ADVERTISEMENT
Article continues below this ad
The Utah Jazz has all their pieces in place
Who would believe that Utah Jazz could be one of the title favorites this year? More than anything, Lakers fans are worried about what this will do to their chances at a repeat. Even a former NBA Champion believes that more than the Clippers, the Lakers should be wary of the Jazz.
ADVERTISEMENT
Article continues below this ad
On 'Smith. A's World', Stephen asked Kendrick Perkins which team could one-up the Lakers. "I am going with Salt Lake City. I am going with the Utah Jazz," he made it clear. "The Utah Jazz are not lacking in anything. They got a great coach, they got a young superstar in Donovan Mitchell, who showed us last year in the bubble that he's capable of having big nights in the postseason.
"And now he's taking his game to another level of making others around him better. They have shooting by Donovan Mitchell and Joe Ingles. They have firepower off the bench and Jordan Clarkson, who I believe is going to win Sixth Man of the Year, and they have two defensive anchors in the middle. Rudy Gobert, and when he goes out of the game, they have Derrick Favors.
"By the way, they have the most underrated wing defenders in the game today, what you need to advance and win the championship. Royce O'Neal is a young stud and look, this Utah Jazz team is serious," he concluded.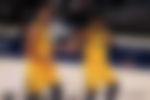 Why should the Lakers be worried?
ADVERTISEMENT
Article continues below this ad
Well, the purple and gold have been playing a very risky game off late. Not only are most of their games going into overtime, but their wins have also come with difficulty against subpar teams. How could this not be a cause for concern?
However, the good news is that the Lakers have shown what they can do against the Jazz last season. Rudy Gobert is one of the best defenders in the league, but you don't have to tell Anthony Davis that. AD could cook Rudy in their matchups before and won't be afraid to do it again.
Although, the Jazz's backcourt defense is a one-man army. Who will guard LeBron James if Gobert is busy with Davis? The Utah Jazz just won't know how to contain him, which could pose a huge problem. Also, depth is an important aspect in the playoffs, and the Lakers are much better in that regard, hands down.
ADVERTISEMENT
Article continues below this ad
So, let's ask this question again. Should the Lakers actually be worried? Doesn't look like it.