Former NBA Champion Reveals Unknown Story About Kobe Bryant Destroying Rip Hamilton During Practice
Published 04/30/2022, 12:30 PM EDT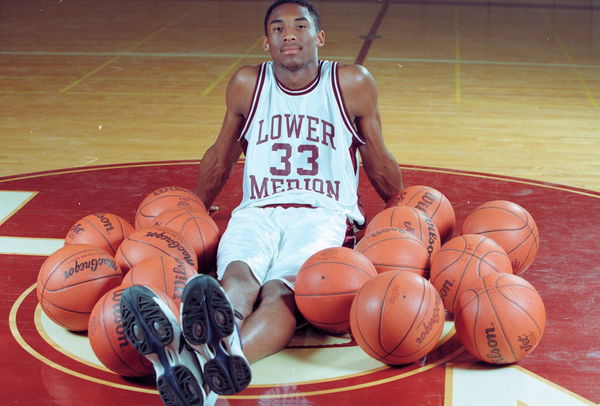 Over the years, a lot of NBA legends during their school years have displayed their talents in the McDonald's All American games. And at a time when social media didn't exist, the McDonald's All American game was a huge chance to show the nation, recruiters, and scouts what you are capable of.
The All-Star game has helped many players land college offers. Although it's an All-Star game, the competition is fierce. And the 1996 McDonald's All American game is considered one of the best ever. Both the West and East had some talented players. And 10 out of the 22 players that played in the game made it to the NBA. Notably, 2 players jumped straight to the NBA after high school: Kobe Bryant and Jermaine O'Neal. 
ADVERTISEMENT
Article continues below this ad
In the newest episode of the Showtime Basketball podcast, Matt Barnes and Stephen Jackson hosted Shaheen Holloway. Shaheen did an incredible work as head coach of Saint Peter's University and led them to an NCAA elite eight. Consequently, Saint Peter's made history as the first No. 15 seed to advance to the Elite Eight round of the tournament.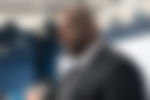 After the tournament, Shaheen accepted the coaching offer from Seton Hall, where he was a star player and later an assistant coach. 
Kobe Bryant in the McDonald's All American game
Shaheen Holloway was also part of the 1996 McDonald's All-American game. He was the starting point guard for the East All-Stars. The other starters were Kobe Bryant, Vassil Evtimov, Stephen Jackson, and Tim Thomas. And Shaheen Holloway won the MVP award over other future NBA stars like Kobe, Jermaine, Mike Bibby, and Jackson.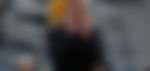 In the podcast, Matt Barnes asked about the experience of Shaheen and Jackson playing with Kobe and all the other players in the game. And Shaheen shared something interesting about the game. He said that the game was 'trash' and that they were having fun during the actual game. And that the practices with his teammates were more intense due to the competitiveness of each player. 
ADVERTISEMENT
Article continues below this ad
He said that during a time with no social media, even though the players would have heard about other players, they might not have seen each other. So everyone had something to prove to the other. 
WATCHT THIS STORY – All you need to know about Warriors Hero Against Nuggets, Gary Payton II
ADVERTISEMENT
Article continues below this ad
Then Jackson said that the players were going at each other. And it started with the Lakers legend Kobe Bryant. When the team was practicing walk-throughs, Rip Hamilton was guarding Kobe, and Kobe went through him and dunked it hard. The coach was shocked and asked whether the players wanted to really play hard. To which Kobe said, "Let's get after it".
This speaks volumes about the competitive mentality Kobe Bryant had even when he was in high school.