Former NBA Champion Reveals What Rich Paul Told Him About Lakers' Approach to Anthony Davis Injury
Published 02/17/2021, 8:30 AM EST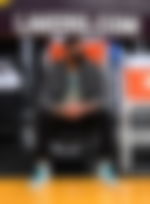 ---
---
The Los Angeles Lakers are struggling after the news of Anthony Davis. Earlier this week, reports emerged that Anthony Davis will be out for the foreseeable future due to a calf strain. This comes as a significant blow to the Lakers. Davis is one of their best players and a key figure for their title aspirations, but it appears that there is a plan to bring AD back healthy and ready.
ADVERTISEMENT
Article continues below this ad
Anthony Davis not being rushed back
Former NBA champion Kendrick Perkins made an appearance on Stephen A Smith's World earlier today. Perkins revealed that he had a conversation with Davis' agent, Rich Paul. Paul told Perkins that Davis will not be rushed early, regardless of the Lakers' situation. The team wants to be careful, given the severity of the injury and the risks that come with it.
ADVERTISEMENT
Article continues below this ad
"Well listen, Rich Paul called me this morning," Perkins said. "He told me to make it very clear that no one is going to rush Anthony Davis back. His health is first, he even said that if it is leading up to the first or second week going into the post-season of AD return, then so be it. That's how long Anthony Davis could be out."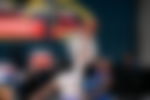 Perkins added that the Lakers and Davis' team are taking the injury with the utmost precaution. Kevin Durant suffered a similar injury in the 2018-19 season, and it tore his Achilles. That injury kept KD on the sidelines, and they don't want Davis to suffer a similar fate, so he will not be rushed back too soon.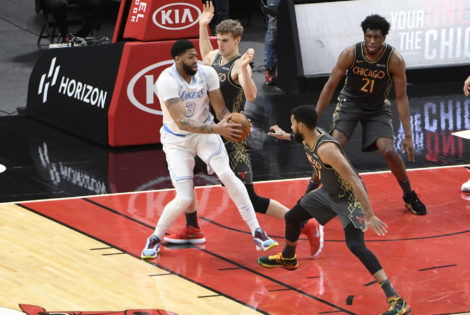 "He just said that they're taking this injury serious. And you know why, just going back two seasons ago, what happened with Kevin Durant. Everybody is going to be cautious, especially when they have something to do with your calf strain or that Achilles area so they're not rushing Anthony Davis back at all, that's all I was told," said Perkins.
Lakers compensating for AD's absence
Perkins gave praise to Rob Pelinka for building the team well during the off-season. Pelinka acquired Dennis Schroder and Montrezl Harrell to help provide cover should either Anthony Davis or LeBron James get hurt. Both players are capable of contributing offensively and defensively in the absence of Davis, and that is what they will do.
"You can't replace a guy like Anthony Davis," Perkins said. "He's a young superstar, generational talent. But I will say this -Shout out to Rob Pelinka because he did a great job of getting Dennis Schroder and Montrezl Harrell, two guys that could give you 20+ a night just in case this could happen."
ADVERTISEMENT
Article continues below this ad
Perkins added, "So with Anthony Davis being out, all this is going to do is, one, help LeBron James go for his fifth MVP. And two, help everyone sharpen their knives in the drawer, and get sharp for the postseason."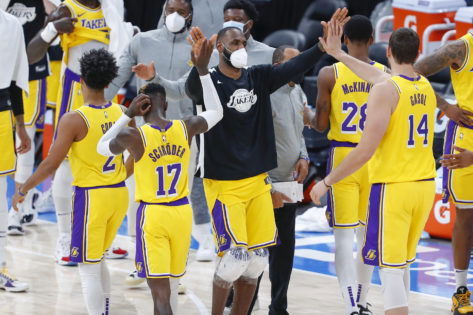 ADVERTISEMENT
Article continues below this ad
Can the Lakers cope without Anthony Davis? His absence will be a significant blow for them this season, and Davis will be out for some very significant games for the Lakers, including a showdown with the Brooklyn Nets this Thursday. The Lakers must do their best to stay afloat while Davis recovers from his injury.