Former NBA Champion Robert Horry Urges Lakers to Choose Kyle Lowry Ahead of Chris Paul and Russell Westbrook in Upcoming Off-season
Published 07/23/2021, 12:16 AM EDT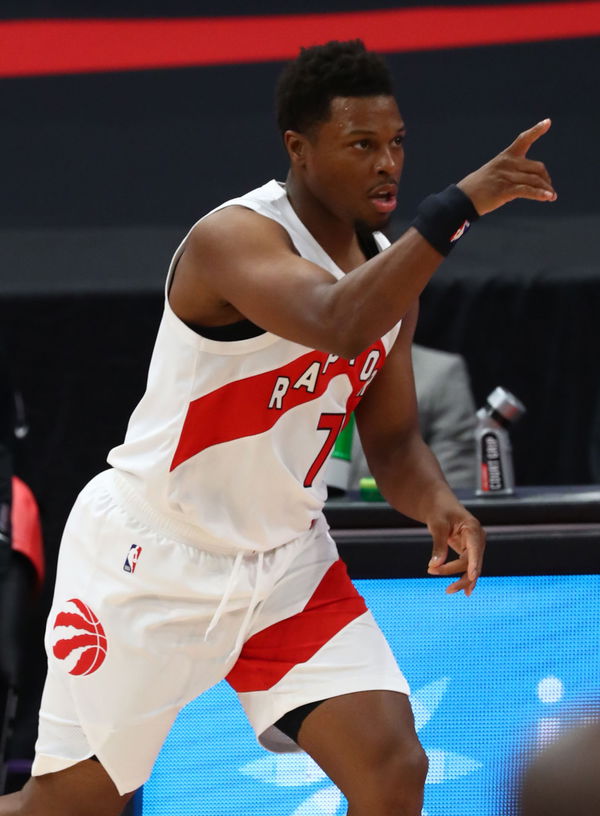 ---
---
With the NBA season officially coming to a close, the off season is about to set in. Many big names are free agents this season, and teams will be looking to strengthen their lineups. Notably, the Los Angeles Lakers are in the talks to bring in another superstar alongside LeBron James and Anthony Davis.
ADVERTISEMENT
Article continues below this ad
The Lakers' 2021 signings disappointed in the playoffs. Schroder could not make an impact because he was unable to space the floor and make shots. Andre Drummond could not act as the big man the Lakers needed in the playoffs. As a result, he did not get to play a lot.
ADVERTISEMENT
Article continues below this ad
Now, the Lakers are in desperate need of a point guard. There are reports that the 17 time NBA champion franchise will look to add a veteran point guard this off season. Names like Russell Westbrook and Chris Paul have come up in the mix. However, NBA champion Robert Horry wants the Los Angeles Lakers to go for someone else.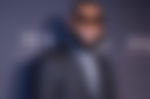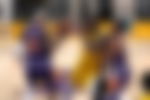 Horry wants the Los Angeles Lakers to pursue Kyle Lowry
7 time NBA champion, Robert Horry, believes that Kyle Lowry would be a great fit for the Lakers. He explained that signing Chris Paul and Westbrook is tough because of the financial situation of the Lakers. Horry believes they won't give up that much money to don the purple and gold. He said:
"It is gonna be hard because of that salary cap for them to get a veteran guard. You talk about CP3, I don't think he is gonna give up all that money to go to the Lakers. And you talk about Westbrook, its too much money."
Horry believes that Lowry is an impact making point guard. He can shoot and can keep the offense going. Robert said:
"There is so many guards that I think you can get. But for me, right now you need a guy like Kyle Lowry. A dog, that's mentally tough that's gonna say LeBron get off the ball, I got the ball. And I'm gonna bring it down and gey everybody in a set and we gonna run this thing a win a championship. So Kyle Lowry is the only guy I see or Dragic. Top 2 for me if they gonna get anybody."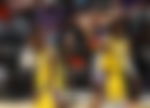 If the Lakers can somehow land Lowry, it would be a huge boost.
Can Kyle Lowry be the missing piece?
LeBron James needs a consistent shooter and Kyle Lowry would fit right in. Lowry also spaces the floor really well and knows how to get others involved. He averaged 17 points and 7 assists, while turning the ball over just 2 times. Moreover, he shot 40% from deep.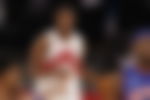 He has the ability to keep the Lakers' offense going in the absence of LeBron James. In addition, even if he doesn't have the ball, he can be the perimeter threat the Los Angeles Lakers need. However, the Lakers will have to give up on a lot to make this possible.
The LA based franchise have no valuable free agents as of now. The main target for an opposing team would be young Talen Horton Tucker.
ADVERTISEMENT
Article continues below this ad
He is an up-and-coming player who showed his potential this season. The Lakers would most likely not give him up. Other options are Kyle Kuzma whose value has decreased after the post-season.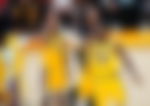 Moreover, their salary cap is going to be a big issue. The Lakers can not offer a lot of money to a veteran guard like Kyle Lowry. And, taking that kind of pay cut mighgot sit well with him.
ADVERTISEMENT
Article continues below this ad
To sum it up, it will be a tedious and hard task for the Lakers to sign any Veteran point guard, let alone the big guns. Would you like to see Kyle Lowry don the purple and gold? Let us know in the comments.
WATCH THIS STORY-  Giannis Antetokounmpo's Crazy Transformation Before Coming to the NBA