Former NBA Champion Says Nikola Jokic is a Top-3 MVP Candidate Alongside LeBron James and Joel Embiid
Published 02/10/2021, 11:58 AM EST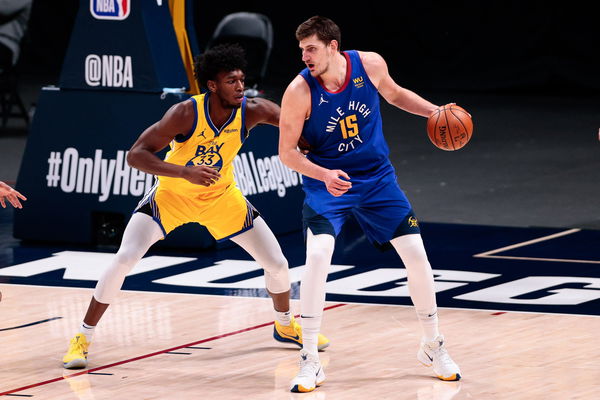 ---
---
Nikola Jokic has been playing some of the best basketball of his career of late. The Nuggets big man has been sensational the past few weeks, as he has helped the franchise turn around their poor start to the new NBA season.
ADVERTISEMENT
Article continues below this ad
Jokic is playing better than the fans have ever seen him play, keeping the Nuggets' miracle run to the Western Conference Finals in the Playoffs last year.
Nikola Jokic playing phenomenal basketball
ADVERTISEMENT
Article continues below this ad
Former NBA champion Richard Jefferson addressed Jokic's recent form on 'The Jump'. He believes that Jokic is in the echelon as far as contenders for the MVP trophy are concerned alongside LeBron James and Joel Embiid.
He added that what James and Embiid are doing is phenomenal, and Jokic absolutely deserves to be in consideration for the MVP accolade this year with the kind of performances he has notched.
"I think he's Top-3 in the MVP race. I think it's really him, LeBron, and Embiid in the Eastern Conference. All three of them are dominating in different ways…
"But Jokic especially because of Denver's slow start, he has picked it up and I think that definitely has vaulted him higher in that MVP race."
Jokic has been phenomenal this season. He currently averages a double-double each game, with 27 points, 11 rebounds, and 8 assists this season.
Those numbers are absolutely remarkable for a player like Jokic, who is not gifted with athleticism or speed. However, he is so skilled that it allows him to convert the chances that he makes for himself.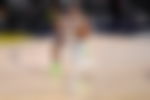 Can the Joker win the MVP?
But despite Jokic's performances, the Nuggets have been struggling this season. They were the 3rd seed last season, thanks to the performances of Jokic and Jamal Murray. However, this year the Nuggets have not played as well.
Jamal Murray has not been playing at the level he is expected to, leaving Jokic responsible to get the Nuggets over the line.
ADVERTISEMENT
Article continues below this ad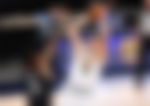 Can Jokic win the MVP this season? The Nuggets' performances this season will work as a hindrance to his chances. The Nuggets have lost 4 of their last 5 games.
However, if Jokic can continue performing at the same level that he is, it could inspire the Nuggets to improve and rally around him to try and secure a playoff spot before the end of the season.
ADVERTISEMENT
Article continues below this ad