Former NBA Champion Shuts Down Comparisons Between Zion Williamson and Shaquille O'Neal
Published 04/17/2021, 12:28 AM EDT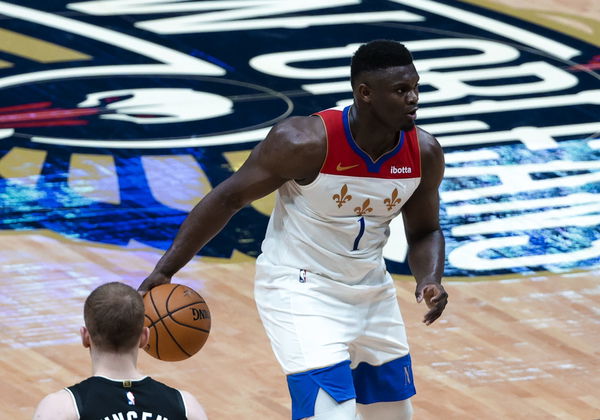 ---
---
Pelicans' sophomore Zion Williamson is proving to be one of the most impressive young players in the league. With his impeccable athleticism, Williamson has become a dominant force for the Pelicans.
While he might be a skilled play-maker as well, his ability to dominate opponents has also garnered attention. Number of coaches and players have been pretty vocal about Zion being the next Shaquille O'Neal of the league.
BJ Armstrong shuts off comparisons between Zion Williamson and Shaquille O'Neal
While the comparisons between Zion and Shaq have certainly become a household topic now, former Bulls' guard BJ Armstrong is certainly not the biggest fan of these comparisons.
In an appearance in Sky Sports' Heat Check, Armstrong spoke about the Zion and Shaq comparisons. "You're talking about Shaquille O'Neal all right. We're talking about Shaq Diesel. Zion is putting up historical numbers, historical, right. You look at the stats; he's averaging roughly 27 points a game, he's shooting 61 from the field. No one's done that in the history of the NBA okay no one's done that especially at his age okay."
He added, "No one in the modern NBA has had the impact that Shaquille O'Neal has had. No one has had that type of impact as far as being a dominant physical force in this league."
ADVERTISEMENT
Article continues below this ad
Armstrong then described the major difference between Shaq and Williamson. "Zion is putting up numbers on the offensive end but Zion is not dominating the game on the defensive end he's not dominating the game at rim protection he's not dominating the game on the defensive end."
He added, "I just wanted to say that because the Shaquille O'Neal reference you know I played against Shaq daddy that was a force like we've never seen other than probably Wilt Chamberlain that we've seen."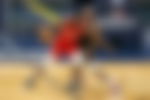 While Zion might be dominating some of the best players in the league, the sophomore still has a long way to go. Just as Armstrong pointed, Zion's offensive game is on point so far. But he does need to develop a solid defensive presence.
If he can develop on both ends of the floor, Zion has the potential to even leapfrog what Shaq Fu did in his career.
ADVERTISEMENT
Article continues below this ad