Former NBA Champion Tears Into Rockets' GM Rafael Stone For 'Having No Regrets' Over James Harden Trade
Published 03/31/2021, 10:35 AM EDT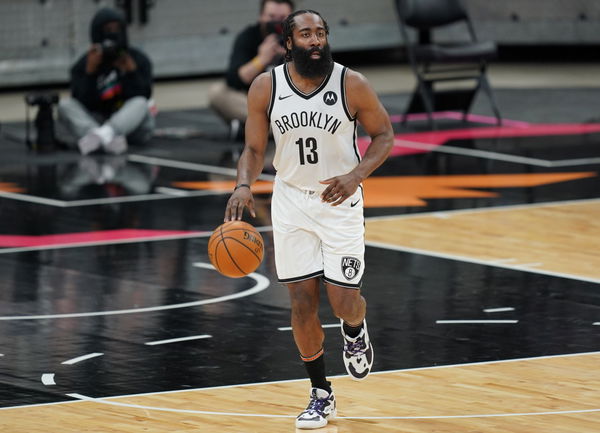 ---
---
The James Harden trade was easily the biggest transaction this NBA season. The man that carried the Houston Rockets for the better part of a decade was sent to the Brooklyn Nets for a package where the Rockets got a bunch of first-round picks back. However, Brooklyn gave up a bunch of young players that didn't come to Houston.
ADVERTISEMENT
Article continues below this ad
Houston chose to send Caris LeVert to Indiana and Jarrett Allen to Cleveland to get more draft capital back, but getting an expiring contract in Victor Oladipo. VO has since been traded with the best returning player of the trade being Kelly Olynyk. Kendrick Perkins is not happy about this.
ADVERTISEMENT
Article continues below this ad
"I mean, it's just BS to be honest with you. I mean, sitting up here and watching and saying he has zero regrets. You could have had Caris LeVert, you could have had Ben Simmons. I get it, this is your first time as the leader of the organization. Not the assistant, but you actually get to call the shots.
He added, "You better pray and hope that those first-round picks turn out to be something extraordinary because you have up a guy who could possibly win the MVP right now this season. You gave him up for hopes on relying on some young talent that's coming in. That's not gonna cut it."
James Harden: Did the Rockets mess this trade up?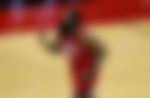 Trading James Harden was never going to be easy. However, the Rockets could have kept a lot of the assets that were used to get more draft capital. Gambling with picks is always a risk. Most of those picks are anyway to replace picks they lost in the Russell Westbrook trade from 2019.
ADVERTISEMENT
Article continues below this ad
Rafael Stone may not have regrets, but there is no way to justify trading Harden and having Kelly Olynyk as the best player left from all the surrounding trades.
ADVERTISEMENT
Article continues below this ad
Harden is on his way to an MVP season, and what people are claiming may be an inevitable championship. Meanwhile, the Rockets just ended their worst losing streak in team history and look completely out of the playoff race for this season. Not the best results for the regular playoff contenders.