Former NBA Champion Walks Off Set in Frustration as Kyrie Irving to Lakers Discussion Begins on Live TV
Published 07/03/2022, 11:00 AM EDT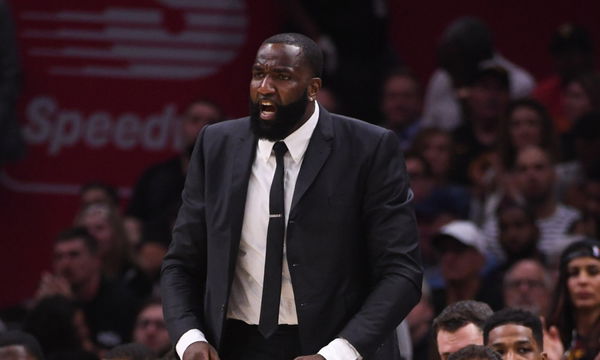 The Brooklyn Nets are actively searching for the best trade destinations for both their disgruntled stars, Kevin Durant and Kyrie Irving. The whole saga has seemingly tired fans and media alike. While discussing the situation on ESPN's NBA Today program, former NBA champion Kendrick Perkins decided to leave the set out of frustration.
After ESPN reporter Malika Andrews decided to bring up Kyrie's proposed trade to the Los Angeles Lakers, Perkins got up and removed the mic from his suit. He said if they are going to continue talking about the Lakers then he would rather not be there. He proceeded to leave the set leaving the crew confused as to what had just happened.
ADVERTISEMENT
Article continues below this ad
The crew continued giving their opinions after Perkins left. The production team sent analyst Zach Lowe to replace Perkins and he took his mic and seat. It all happened very fast and certainly left the whole team confused.
The Los Angeles Lakers are usually the most discussed team in such TV programs around the country. Whether they are vying for a championship or dealing with internal issues, the Lakers always find time on talk shows. Now with Kyrie Irving being linked to them, the talk intensified which left Perkins frustrated and tired.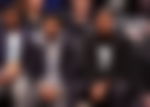 This wasn't the first time Perkins got frustrated with constant discussions about the Los Angeles Lakers. A few weeks ago, the ESPN crew brought up the Lakers' search for a new head coach during the NBA playoffs. It not only annoyed the former Cleveland Cavaliers center, but it also left his former teammate Richard Jefferson frustrated.
The Kyrie Irving and Kevin Durant saga
Initially, reports of Kyrie wanting to leave the Brooklyn Nets came out with the Lakers being the favorites to land him. However, after he opted into the final year of his contract, those talks seemingly quietened.
ADVERTISEMENT
Article continues below this ad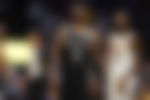 Then, just before the start of free agency, Kevin Durant dropped a bombshell by requesting a trade. Further reports came out that the Nets didn't want to keep Kyrie if Durant would wound up being traded. The Irving-Durant saga has been a huge disappointment for Nets fans from the get-go.
WATCH THIS STORY: Kyrie Irving's 5 most controversial moments on the NBA court
ADVERTISEMENT
Article continues below this ad
It seems now just a matter of when, not if, both of them will be traded. It will likely be in the best interest of everyone involved to start afresh. Whichever way you look at it, this has just been a massive failure for the Brooklyn Nets franchise.
Where do you think Kyrie Irving and Kevin Durant will end up next season? Let us know in the comments below.