Former NBA Guard, Who Torched Michael Jordan's Bulls In The Prime of His Career, Ends LeBron James-MJ GOAT Debate
Published 04/08/2022, 10:07 AM EDT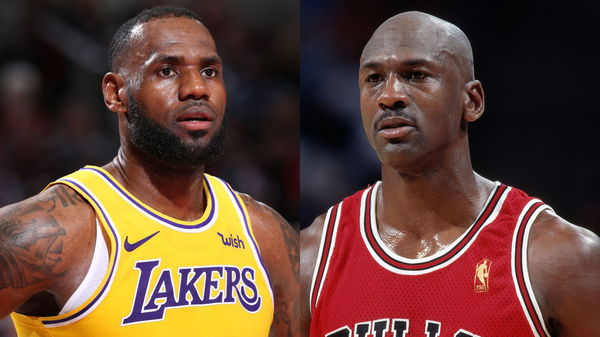 LeBron James and Michael Jordan. Two names entangled in everybody's words for decades. It has been almost 19 years since Michael Jordan played his last game in the NBA, in 2003. How fitting it was that the player who would take up the mantle of being one of the greatest of all time would start his career in the same year the previous GOAT ended his.
ADVERTISEMENT
Article continues below this ad
LeBron made his debut in 2003 just months after MJ concluded his. Ever since his high school games, people knew that LeBron was something special. LeBron was never featured in the NCAA. But the 19-year-old LeBron, made his mark in the NBA in his first season itself proving his worth and the extent of the might of his capabilities.
ADVERTISEMENT
Article continues below this ad
WATCH THIS STORY: NBA legends who think LeBron is the GOAT.
The Cleveland Cavaliers drafted the kid from Akron straight out of high school. The 2003-04 season was his rookie season, but James was anything but a rookie. He averaged 20.9 points per game, after which he never averaged less than 25 in any of his next 18 seasons including his latest one. LeBron, in his 19th season, has averaged 30.3 points which is his best since he recorded 31.4 in 2005-06. The desire to always be the best is something both MJ and LeBron share in their mindsets. However, Rex Chapman shed some light on how the two GOATs are different.
Rex Chapman makes comments on the difference in mentality of LeBron James and Michael Jordan
Rex Chapman played in the NBA when Michael Jordan bossed the league. He retired before LeBron started playing and could not play against him like he had the chance with MJ. Recently on The Rich Eisen Show, Rex shared his opinions on how ruthless both MJ and LeBron are but still have differences in that aspect.
Rich Eisen said, "Michael Jordan would rip your heart out and show it to you pumping. And then you know put it back in, surgically repair it and then do it again."
Rex chimed in and said, "LeBron's a little more empathetic probably I think. As an athlete, we kind of hate that [mentality] just as a cut throat you know. The way we're raised to be a man and you just go out there and you kill them. LeBron's not wired exactly like Michael is. Almost no one is but I respect the heck out of LeBron."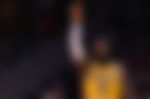 He continued, "I do think he's still amazing. He's almost leading the league in scoring. His game is different than it was seven years ago. He was the fastest man on the planet, end to end, reckless, abandon and he did toy with people. I mean there he's gone through that. I think the older he's gotten, he paces himself a little more and I think he's played forever. Just to put him in the category with Michael is not unreasonable."
ADVERTISEMENT
Article continues below this ad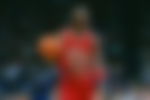 ADVERTISEMENT
Article continues below this ad
Rex also mentioned how he was biased to pick Michael Jordan as 'his' GOAT but made sure to give due credit to LeBron James for his longevity and absolute dominant numbers over the course of his career.
However, we might never see the end of the GOAT debate, but we are here to enjoy every argument of it.