Former NBA Player Calls Out Critics of Damian Lillard, Bradley Beal, and Others For Being Loyal
Published 03/09/2021, 5:30 AM EST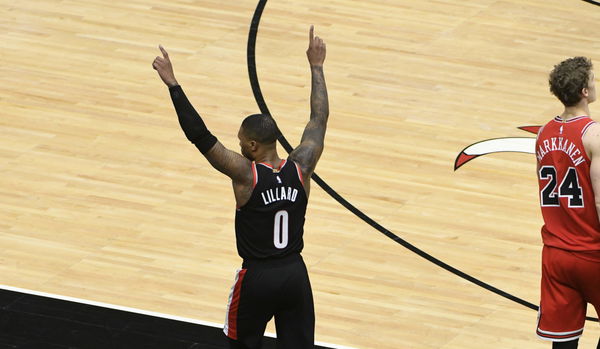 ---
---
It is an unfortunate trend in the NBA that players who stick to small markets always face criticism one way or another. Whether it's fans, fellow league players, or even analysts, star players are defined more by their rings than their individual accomplishments. Sadly, they are hardly recognized for how much progress they have made with the team. It all comes down to how many titles they have under their name. However, there is one former NBA player who decided to stand up for players like Damian Lillard and Bradley Beal.
ADVERTISEMENT
Article continues below this ad
Jalen Rose furious with the treatment of some superstars
Several great players in the league are questioned for their decision to stay in particular teams. It's usually because that's not winning them championships and that has Jalen Rose furious.
ADVERTISEMENT
Article continues below this ad
Not able to take it anymore, he blasted off and said, "I am sick of this era of people only trying to dumb down the accomplishments of these great players to ring-counting." He further explained mockingly, "So now, what are we going to do? We are going to look up in a couple of years and people are going to say, 'Well, Ja should leave Memphis."
"Luka should leave Dallas or Zion should leave Pelicans," he stated. Then he gave his opinion and said, "No! I like that the Greek Freak stayed with the Bucks. I like that Dame stayed with the Portland Trail Blazers. Put your anchor down, like those guys have done. It's not stopping you in endorsements."
Finally, Rose kept his point that titles are not everything. "Who get's more commercials than Dame? Does anybody get more commercials than Dame? It ain't because he is in a large market. it's because he is a great player. He went to a small college. They'll find you if you're a great player."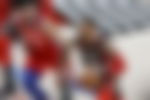 Why Damian Lillard and the others stick around?
Many players in the league stick with a particular franchise for their own personal reasons. From wanting to win a championship with their first team, attachment to teammates, helping them succeed and so much more. However, most of the time, the intention behind this is almost always undermined.
Some of the main targets of this backlash are Washington Wizards' Bradley Beal, who has spent the entirety of his career with them. Unfortunately, not being able to win a title has attracted some harsh comments. Damian Lillard, Giannis Antetokounmpo, Luka Doncic, and even Zion Williamson have all been constantly pestered to leave teams that haven't gotten them a title.
Thus, Jalen made a request in the end. He asserted, "Stop media members trying to make players like Bradley Beal think that their career is meaningless because the Washington Wizards won't win a championship this year. That's the reason YOU didn't make it to the league."
ADVERTISEMENT
Article continues below this ad
🗣 STOP TRYING TO GET PLAYERS TO LEAVE SMALL MARKETS! 🗣@JalenRose is tired of the disrespect players like Dame Lillard and Bradley Beal receive because of where they play. pic.twitter.com/6cPFL6ajfS

— Jalen & Jacoby (@JalenandJacoby) March 8, 2021
What are your thoughts on this significant but controversial discussion? Do you side with Rose? Or you think the media and fans have the right to nudge players?
ADVERTISEMENT
Article continues below this ad
Read also- 'I Love What he Represented Outside of The Ring': Damian Lillard Explains What Makes Muhammad Ali the GOAT