Former NBA Player Crowns LeBron James GOAT Over Michael jordan, Larry Bird & Others
Published 12/25/2020, 7:00 AM EST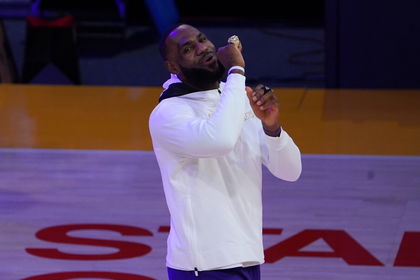 ---
---
It is no secret that LeBron James and Kendrick Perkins are the thickest of friends. The latter often iterates that James is the greatest to ever grace the league, and he specially rendered a Christmas edition of his views on the GOAT debate! 
ADVERTISEMENT
Article continues below this ad
Perkins is now a full-time analyst with ESPN, and he ensured LeBron fans have a lot to cheer about this holiday season! Besides the recently concluded ring ceremony, this holiday lullaby from Perkins would certainly make any LBJ follower happy.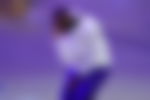 Kendrick Perkins sings a Christmas song to crown LeBron James as the GOAT
ADVERTISEMENT
Article continues below this ad
Perkins made a song especially for Christmas, and he completed the aesthetic by wearing the proper attire. The hat completed his appearance and 'Santa Perk' thrilled fans with a witty poem about LeBron James!
"I gotta get something off my chest," began Perkins. "You know Michael, and Magic, and Larry, and Oscar. Kareem, and Bill Russell, and Timmy, and Kobe. But people, do you recall the Greatest Player of them all?"
"King James the GOAT, has a very shiny new ring. And if you ever saw it, you would even say it blings!"
"All of the LeBron haters used to laugh and make up memes. They never thought that King James would win titles with three teams.
"Then one foggy Christmas night, Santa Perk came to say, King James with your ring so bright remind us how the King takes flight," rhymed Perkins. 
"All of the Lakers fans love him, and they shouted out with glee, 'King James is the best to ever do it, its how he'll go down in history," he concluded. 
Perkins beamed with a bright smile after delivering the poem and welcomed everyone in advance for his Christmas gift. It certainly isn't the first time Perkins is deeming LBJ as the GOAT, and it won't be the last either. 
ADVERTISEMENT
Article continues below this ad
However, he put his thoughts into a short and wonderful poem this time around, and the video is already trending on the internet! As for LeBron James, the King will play the traditional Christmas Day game for the Lakers against a Luka Doncic-led Dallas Mavericks! 
ADVERTISEMENT
Article continues below this ad