Former NBA Player Describes How He Guarded Michael Jordan During his Sophomore Year
Published 05/23/2021, 1:30 PM EDT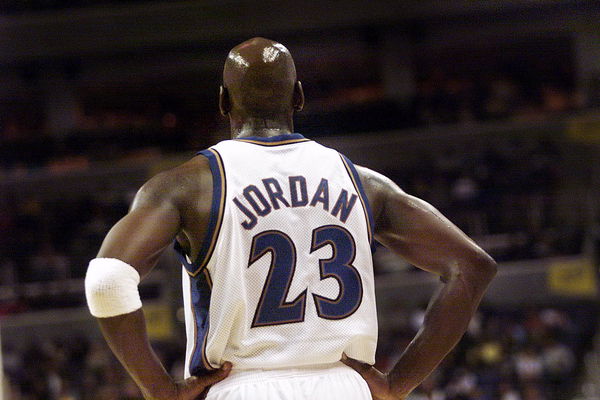 Michael Jordan was one of the hardest players to face during his career. Jordan was in the NBA for almost two decades, with gaps of retirement in between. During those years, Jordan was undisputedly the best player in the league. And once he was able to break through the glass ceiling of winning a championship, he never looked back. But how did young players react to getting those chances to face off against MJ?
Former star talks playing against Michael Jordan
Former NBA star Darius Miles spoke to Rich Eisen for his show. He spoke about the first time he faced off against Michael Jordan. Miles was in his sophomore year in the league, whereas MJ was coming out of retirement for the second time in his career, playing for the Washington Wizards. Miles found success initially against MJ, Jordan decide to turn the switch and punish him for getting the better of him.
ADVERTISEMENT
Article continues below this ad
"When I first met him, everybody was scared to guard him. I just accepted the challenge. I was a sophomore in high school, long lackey, and I accept the challenge. I blocked his shot the first two times. I tipped it then I blocked it. And then I didn't block it or tip it no more. And he scored everything else."
ADVERTISEMENT
Article continues below this ad
Jordan could play at a high level even past his prime
Jordan, even during his stint with Washington, was a mercurial talent. Jordan was nearing 40, but was still one of the best offensive players in the league. While the Wizards were not a good team at the time, Jordan was still continuing to play at the highest level. Jordan was elevating the franchise he had taken a front-office position for. But despite his other commitments, it was clear that his major talent was still in basketball.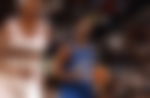 ADVERTISEMENT
Article continues below this ad
Since retiring, Jordan has gone on to become a business mogul. The Jordan brand has become one of the most lucrative brands in the history of sports and casual shoes. Because of the success of Jordan Brand, MJ has become one of the richest men in the world. He is also the owner of his hometown franchise Charlotte Hornets, who have started to find success this season, thanks to the play of rookie sensation LaMelo Ball.