Former NBA Player Picks Kevin Durant Over LeBron James to Start a Franchise With
Published 09/22/2021, 10:30 AM EDT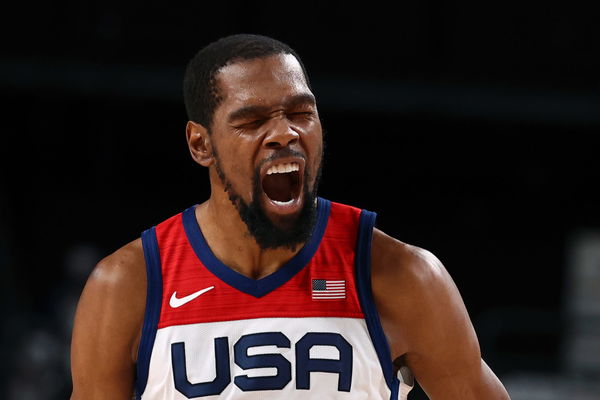 ---
---
The Brooklyn Nets were almost everyone's top pick to win the NBA championship last season. After acquiring James Harden, which was that season's blockbuster trade, their Big Three including Kevin Durant and Kyrie Irving stirred up a lot of speculation around their potential. However, if there is anyone who deserves the most credit for the Nets journey up to the Eastern Conference semi-finals last season, it's KD. In fact, if former Antonio Daniels got a choice to start a franchise with one player in the league right now, that would also be Kevin Durant.
ADVERTISEMENT
Article continues below this ad
Why Daniels would pick Kevin Durant?
The NBA is filled with superstars like LeBron James, Giannis Antetokounmpo, Luka Doncic, Nikola Jokic, and so many more. But, it is safe to say, Durant has been topping the list ever since his last performance in the 2020-21 season. With Kyrie Irving and James Harden busy tackling injury issues, KD single-handedly pushed the Nets deep into the playoffs.
ADVERTISEMENT
Article continues below this ad
In fact, most fans and analysts think that the NBA title would have been the Nets' if KD had the support he needed on the court. Unfortunately, injuries were an issue with every team, the Nets alike. Although the Nets fell to the Milwaukee Bucks, Durant got the praise he deserved. He was even added to the GOAT conversation, next to Michael Jordan and LeBron James. Now, that's how you measure success.
If that wasn't enough, former NBA player Antonio Daniels is making the case for Durant as well. On SiriusXM NBA Radio, Rick Kamla and Daniels discuss the player they would pick to start a franchise in the upcoming season. Unsurprisingly, Rick chose KD and so did Daniels. He said, "Out of anybody else that you put on this list, Kevin Durant is the one dude that has shown us that I can play in any system."
WATCH THIS STORY: 6 NBA Predictions Involving Kevin Durant, Klay Thompson & Others That Will Blow Your Mind
Can the Brooklyn Nets do better?
ADVERTISEMENT
Article continues below this ad
One thing is clear, the Brooklyn Nets certainly established their dominance last season. The only downside was that the trio did not get many minutes together on the court and we failed to see their chemistry because of health issues. But as per the mere 13 games, they did play together, they seemed untouchable.
So now, imagine them fit and even more motivated to make a comeback. This could be brutal for teams in the East. However, they aren't the only super team in the race for the title now. The Lakers were and will continue to be their biggest threat. Of course, provided the two make it out of their conferences.
Watch This Story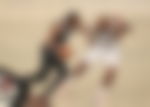 Do you think Kevin Durant will be able to lead the Nets to a championship finally? Or will this prove their critics right that they're an overrated team?
ADVERTISEMENT
Article continues below this ad