Former NBA Player Reacts to Reggie Miller's Harsh Comments on Joining Michael Jordan and the Chicago Bulls
Published 04/15/2021, 1:30 PM EDT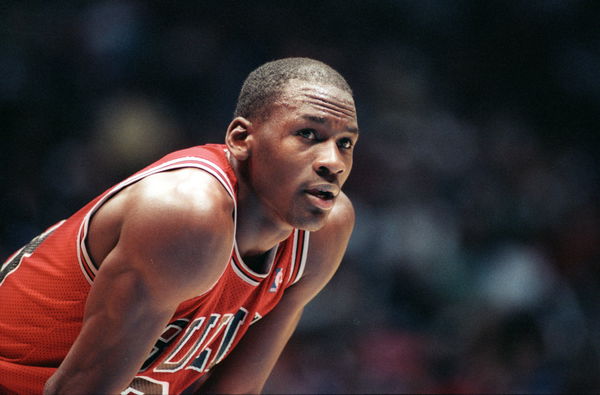 ---
---
Everybody knows that Reggie Miller was the life of one of the most underrated franchises. Perhaps the Indiana Pacers' inability to achieve championship success even reflected badly on Miller sometimes. His career was filled with excellence, and he even reached the NBA Finals in 2000. At the time, he was 35 years old, but Shaquille O'Neal had established his dominance by then. The majority of Miller's career passed with him battling Michael Jordan and the Chicago Bulls, along with the New York Knicks.
ADVERTISEMENT
Article continues below this ad
In fact, Miller was known to run his mouth during games, even against Jordan. This even led to a very huge fight between the two and added their names to the list of rivalries in the NBA. Despite not getting as much success with the Indiana Pacers, leaving his team was a thought that never crossed Miller's mind. He clarified that there is no way he would have joined Michael Jordan at the Chicago Bulls.
ADVERTISEMENT
Article continues below this ad
While Miller's words shocked everyone, his former teammate Jalen Rose had something else to say. When asked about Miller's brutal comments, Rose first started off praising him and said: 
"Reggie, a legend. A great big brother, leader, a hall of farmer, terrific shooter. I learned so much from him… When you start talking about clutch players of all time, put some respect on my guy's name. If Reggie Miller, after Michael Jordan beat us in the playoffs, at any point would have left the team to go play with him, I still wouldn't have been talking to him to this day. I am dead serious."
Michael Jordan and Reggie Miller's biggest fight
The enmity between Jordan and Reggie Miller actually blew up back in 1993. Miller, who didn't seem to care who he trash-talked, deliberately bumped into Jordan after making a basket.
MJ couldn't take the insult. He charged at Reggie, scratched his face, and even threw in a punch until other team players stepped in to stop the fight. And the result was Miller being ejected from the game, instead of Jordan, who continued to play without even being given a foul.
ADVERTISEMENT
Article continues below this ad
The Chicago Bulls had won that game. However, tapes were reviewed later on and Jordan was suspended and fined for one game. No wonder Miller still seems to hold a grudge against Jordan.
Read also-  5-Time NBA Champion Reveals When Michael Jordan, Kobe Bryant and Magic Johnson Became Truly Great
ADVERTISEMENT
Article continues below this ad