Former NBA Player Reveals Why Michael Jordan is His GOAT and Why LeBron James Ranks Above Kobe Bryant
Published 01/18/2021, 6:30 AM EST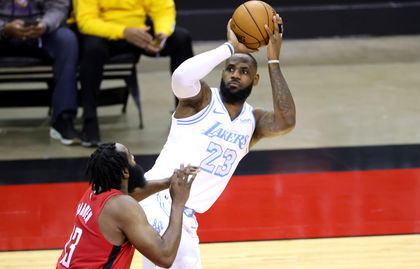 ---
---
The NBA's GOAT debate is a never-ending one. There is no player who has been given the undisputed crown, but the prime challengers are Michael Jordan, LeBron James, and Kobe Bryant. Views and opinions differ, but who according to the shortest player in NBA history is the GOAT?
ADVERTISEMENT
Article continues below this ad
Muggsy Bogues picks between LeBron, Kobe, and MJ
Muggsy Bogues was a wonderful player back in the day. He earned the accolade of being the shortest ever athlete to play in the league. Bogues stood at a height of five-feet-three-inches, but his confidence shone bright, which allowed him to taste success.
ADVERTISEMENT
Article continues below this ad
Bogues enjoyed a 13-year career in the NBA and competed alongside the likes of Michael Jordan and Kobe Bryant. He endured challenging moments as a player, but Bogues never let himself back down in the face of adversity. 
The 56-year-old still follows the sport with all his heart, and he recently sat down for an interview with 'djvlad,' where he was asked to weigh in on the GOAT debate. Bogues' priorities were simple, and he said, "They're all sitting at the same table. I should say MJ is above them all for me and then I would get MJ, LeBron, and Kobe."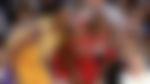 Bogues had special words of praise for LeBron James 
Michael Jordan comes at #1 for Muggsy Bogues, but he ranks LeBron James as the second-best, ahead of the late Kobe Bryant. One can always find the similarities between these players, and Bogues explained why he put LeBron ahead of a five-time champion like Kobe. 
He said it was "because of what LeBron is still able to do at this stage in his career and we've seen Kobe before." He further added, "Kobe was able to imitate what MJ was able to do as well and take it to that level but LeBron did it in a way at a six-nine body frame."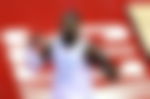 Bogues claimed that Michael Jordan did everything that Kobe and LeBron did in a better way. However, King James stands out with his overall quality and his ability to deliver wherever he goes.
ADVERTISEMENT
Article continues below this ad
"The longevity that he has displayed each and every year and he has been able to elevate his team and teammates. Last but not the least, he was able to win a championship at each spot. That's a treat within itself and getting into the finals, nine times out of ten. That's pretty strong," added Bogues on LeBron. 
That's just how LeBron James has gained special recognition in Muggsy Bogues' heart. James is still playing hard to win championships at the age of 36, and he's showing no signs of slowing down, which is scary! 
ADVERTISEMENT
Article continues below this ad