Former NBA Star Criticized for Playing Dirty on Kobe Bryant Unveils His True Opinions on the Lakers Legend: "Idolized Him, and Ray Allen and Jordan"
Published 05/26/2022, 8:00 AM EDT

Follow Us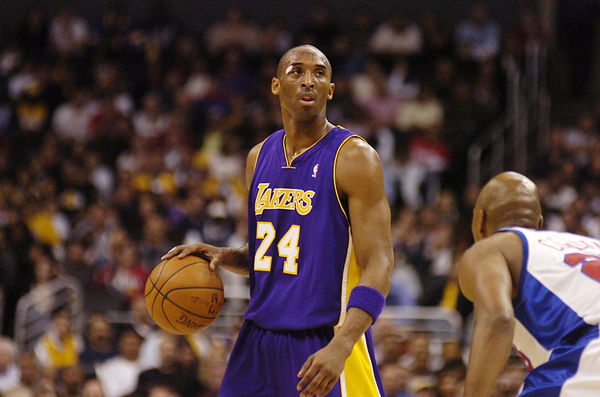 Kobe Bryant has squared off against several players. It ended with Bryant proving that he's the best player on the floor most of the time. Kobe's skill level was insane, and sometimes it was insanely tough to stop him in clutch situations. However, one player had different plans to stop Bryant from hitting the game.
Unnecessary landing on players' space, and pushing players in transition are a few examples of dirty plays. One of the players in Bryant's prime tried to play the same against him. Though he does have respect for Kobe and other greats.
Jones was a big fan of Kobe Bryant and Michael Jordan
ADVERTISEMENT
Article continues below this ad
Dahntay Jones, a former player who won a ring playing alongside LeBron James, talked about Kobe's injury in a recent interview. It was during a regular-season game in 2013, when the game went down the wire and Kobe had to hit the game-winner. While going up for the shot, Jones went under Bryant, landing in his space, which wasn't always considered a foul back then. Bryant landed on Jones' foot, injuring his ankle and missing the shot too.
Fast forward to 9 years and Jones opened up about that game and what Bryant really meant to him. Jones was a big fan of Bryant. He idolized him and always tried to do everything Kobe did. Jordan, Ray Allen, and Bryant himself inspired him.
"I've always been a super fan of Kobe. Kobe is a year ahead of me. Like all the stuff you hear about, he was doing that abcd, like all this, all the rumors you hear about Kobe. I'm from Jersey, Philly, right there like you hear all of this. You're trying everything he does, like been a fan in college, idolized him and Ray Allen and Jordan.", said Dahntay.
Jones had huge respect for Kobe
ADVERTISEMENT
Article continues below this ad
Although he hurt Kobe on several occasions, sometimes on purpose, Jones had always been a fan of him. Nonetheless, Dahntay had a decent NBA career. He played for 8 teams and won his first ring in the second last season of his career.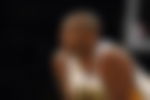 He received a lot of hatred for hurting Bryant, though he confessed that he would never try to hurt Kobe. Jones said, "So if I was gonna hurt that man like that's the last kind of person I would really try to hurt."
ADVERTISEMENT
Article continues below this ad
WATCH THIS STORY: Who is Slava Medvedenko, the Lakers legend fighting Russian troops in Ukraine?
It does seem that there was nothing personal from Jones' side. Whereas Kobe at the time had to point the blame toward the referees for not being attentive to the defensive players' moves.
Edited By: Arunaditya Aima