Former NBA Trainer Explains How Michael Jordan and Bulls Had it Easy After Their First Ring in 1991
Published 09/26/2021, 11:03 PM EDT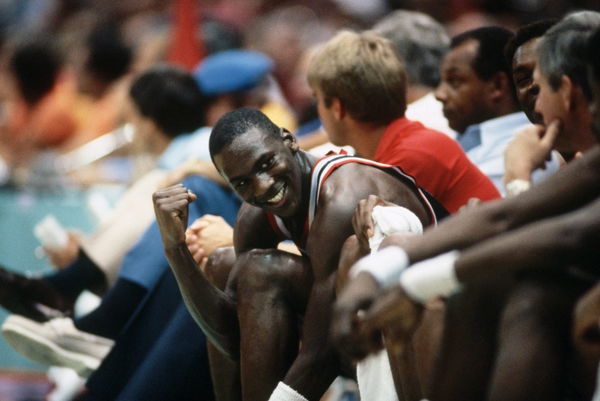 ---
---
The Chicago Bulls ruled the '90s to an extent that their logo was everywhere. Even the third-world nations with very low interest in the NBA had people wearing the duplicated Bulls merchandise. All that, because of one man, Michael Jordan. This isn't to suggest that he was greater than the sport of basketball, but he surely was synonymous with it.
ADVERTISEMENT
Article continues below this ad
But is it even remotely true that Air Jordan and his team had it easy? Well, the critics of MJ believe that he could win all those rings solely because he had a balanced team with a great coach in Phil Jackson and a right hand in Scottie Pippen. But a former Lakers trainer has another philosophy to support the point.
ADVERTISEMENT
Article continues below this ad
Gary Vitti discards the dominance of Michael Jordan and Co.
Gary Vitti is everything a fitness trainer can ever achieve, and beyond. He traveled with the Lakers for 32 long years from 1984 to 2016. He saw eras come and go in front of his eyes as he trained the LA greats. But during that same time in 1984, Michael Jordan joined the Bulls and started with his upward graph.
Just as the Lakers stopped winning titles after 1988, the glory soon shifted towards Chicago. And after that 1-4 NBA Finals loss in 1991, the Lakers totally gave it away. However, the star trainer Gary Vitti believes MJ was just fortunate to earn all that glory.
The 64-YO retired fitness expert recently made a point that the downfall of the Lakers paved an easy way for MJ's EC team. Kareem Abdul Jabbar played his last game for the Lakers in the 1989 playoffs as a 42-YO and Magic took an illness break of four long years. This arguably made WC a little weak against the dangerous Bulls.
Gary Vitti on MJ:"When Michael got his first ring in 91 & the 5 that came after it there wasn't anybody left. The Lakers were done because Kareem had retired & then Magic came up 0 positive for HIV in 91 so he wasn't challenged again by the great Laker team."

– Scoop B Radio pic.twitter.com/j1Q4Os79y3

— 👑 Brandon "Scoop B" Robinson 📍 (@ScoopB) September 26, 2021
Michael will certainly not welcome these comments.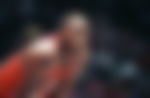 Were there no other competitions for the Chicago Bulls?
ADVERTISEMENT
Article continues below this ad
As far as WC was concerned, there were limited teams that had the caliber to dethrone the Bulls. Clyde Drexler's Blazers were an initial threat followed by Charles Barkley's Suns. And they did drag the Bulls to the very end, but certain mishaps (remember what happened in the clutch minutes of NBA Finals 1992 Game 6) always skewed the bar in MJ's favor.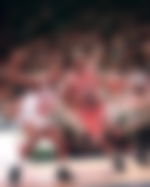 Watch This Story
Then, Hakeem Olajuwon could make a dent from the WC side only when MJ was not around. Even the strength, size, and aggression of Karl Malone could not stop the trio of MJ, Scottie, and Dennis Rodman with a balance of great shooters outside Phil's triangular offense.
ADVERTISEMENT
Article continues below this ad
So, it's one way to see that MJ had no competition. But from a different angle, one can agree that the Bulls were so good that they could've neutralised any team, be it the 1988 Lakers. What is your say about this? Help us know in the comments section below.
Watch this story – Anthony Davis, Scottie Pippen, and Other Teammates of LeBron James & Michael Jordan Pick Sides in the GOAT Debate